Grishma Niranjan and Harshwardhan Tomar makes it into the NBA-FIBA Global Camp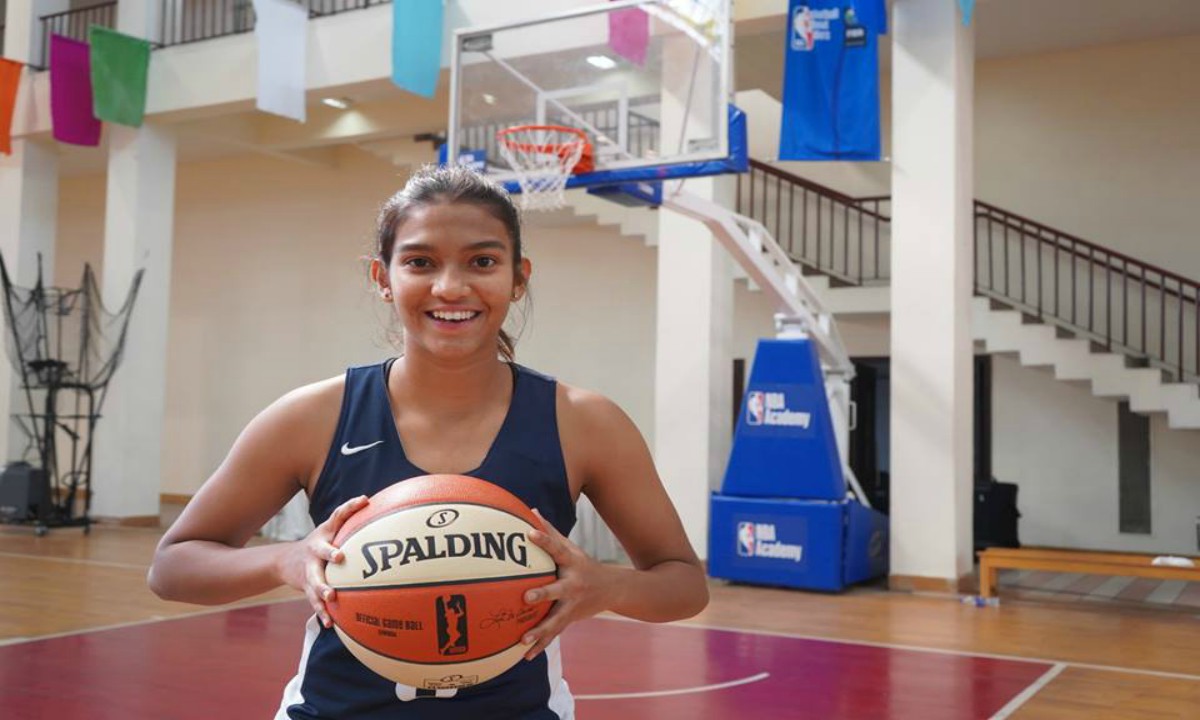 NBA and FIBA announced the list of 61 youngsters, boys and girls combined, who have been selected for the fifth annual Basketball Without Borders (BWB) Global Camp. The campers have been selected from 31 countries spread across Africa, Americas, Asia and Europe.
Grishma Niranjan from Bangalore who won the MVP award at NBA Academy India Women's camp this year is the only female player from India to be part of the camp. She was selected as the MVP at the women's camp held in January for her exceptional skills and leadership quality. Grishma started playing basketball from the age of 13 and since then she's been passionate about the sport. Blair Hardiek, the technical director of Women's camp rated Grishma as a rare talent. "She sees the entire court and knows how to get the best out of every player playing in her team," said Blair Hardiek about Grishma in a video published by NBA. The 5'5 point guard will be learning valuable lessons from the best basketball players in the world at the Global Camp .
Meanwhile, Harshwardhan Tomar has been in the radar of NBA academy since he earned a scholarship to study and play basketball at Stellazzurra Basketball Academy. The 6ft 7 inch center was part of the U16 Indian Boys National Basketball Team at the 2015 FIBA Asia Championship held in Indonesia. He has also participated in the NBA Junior Camp in India.
The Global camp will be held from Feb. 15 to Feb. 17 at the Queens University of Charlotte Levine Center for Wellness and Recreation as part of NBA All-Star 2019. 2019 NBA All-Stars Nikola Jokić (Denver Nuggets; Serbia) and Nikola Vučević (Orlando Magic; Montenegro), 2018 No. 1 overall draft pick and former BWB camper Deandre Ayton (Phoenix Suns; Bahamas; BWB Global 2016), and 2017-18 All-Rookie Second Team member Bogdan Bogdanović (Sacramento Kings; Serbia) will coach the selected campers .
Players and coaches will lead the campers through a variety of activities on and off the court, including movement efficiency, skill development stations, shooting and skills competitions, 5-on-5 games, and daily life skills seminars focusing on health, leadership and communication. One boy and one girl will be named BWB Global Camp MVPs at the conclusion of the three-day camp.
The campers will attend MTN DEW ICE Rising Stars, State Farm All-Star Saturday Night, and the 68 th NBA All-Star Game at Spectrum Center.
(With inputs from Official NBA page)