FIBA Intercontinental Cup: AEK beats Flamengo in the finals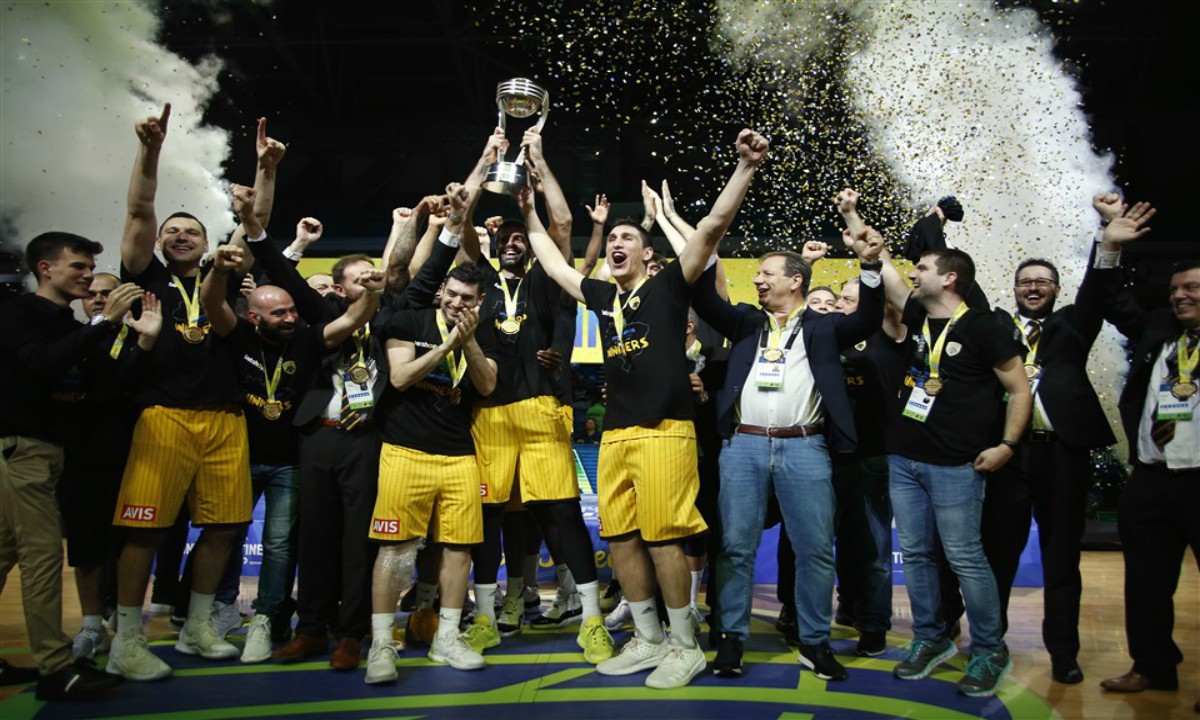 Rio de Janeiro, Feb 18th-Greece team AEK edged passed Flamengo in the finals of FIBA Intercontinental cup to clinch the title at Carioca 1 Arena in Rio de Janeiro, Brazil on Sunday.
AEK held their nerves in the exciting contest amidst a huge ground support for their Brazilian opponents. AEK won the match by a score line of 86-70 to take the top honors in what is known as the Club World Cup in basketball.
Jordan Theodore of AEK was named the tournament's MVP after leading the way in the Final, finishing with 22 points, 5 assists and 3 steals.The guard averaged 17.0 points, 3.0 assists over the tournament.
Earlier, San Lorenzo got the better of the NBA G league team Austin Spurs, 77-59, to prevail in the 3rd-Place Game.
This was the first-ever edition of the FIBA Intercontinental Cup to feature the reigning champions of the NBA G League, Basketball Champions League and DIRECTV Liga de las Americas.
Experienced Lithuanian player Jonas Maciulis raised the trophy for the second time (the first time was in 2015 with Real Madrid) after contributing 17 points, while substitutes Delroy James (12), Dusan Sakota (11) and Giannoulis Larentzakis (10), were also outstanding.
As for Flamengo, they couldn't repeat their triumph back in 2014. Their center Anderson Varejão managed a 21-point and 11-rebound double-double, while Marquinhos contributed 11.
AEK's defense was flawless which was key to their success in the finals. The Champions League champions made 11 steals and forced Flamengo to lose the ball 20 times, which they turned into 33 points to their favor. They also achieved 22 fast break points and 35 bench points.
(With inputs from Official website of FIBA)