It takes time to adapt with the Australian system: Jeena Skaria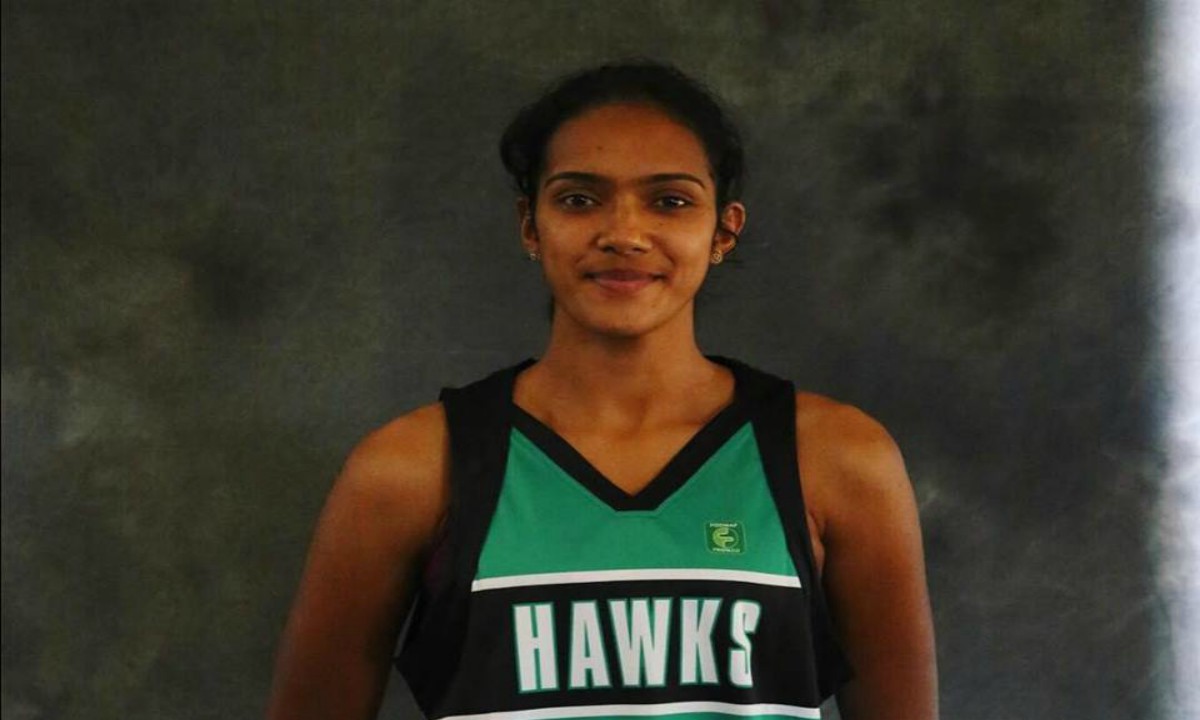 In 2017, Ringwood Hawks- a professional basketball team from Australia toured India to understand the scope of basketball in the country and to find some rare talents. Ringwood Lady Hawks coach Tim Mottin was impressed by the Indian women's team captain Jeena Skaria's performance then. An year later Jeena was signed by the Australian team and was offered a six month contract by the Hawks. Jeena became only the second femal basketball player to play professionally in Australia. As Ringwood Hawks is preparing to start their league campaign on March 30th, Data4Basketball catches up with this highly rated Indian player and her experiences in the foreign soil so far.
How does it feel to be part of a top profile Australian team?
I am very happy first and foremost to be part of a professional team abroad. I didn't had any second thought when they offered me a contract. It's obviously a great opportunity for any player from India to be part of a top professional club. I hope this feat of mine would be an inspiration for a lot of aspiring young women players to take up the game more seriously and follow their dreams passionately.
What do you think is the major difference between Indian basketball and Australian basketball in terms of the speed, quality and variety?
Here, the game style is more aggressive; we need to be physically strong to shield the ball and to break in during counter attacks. The system is different here and it takes time to adapt to this style of play. I hit the gym twice a week and there's three days of intense and systematic training in a week.
How are the training sessions different from Indian camps?
Here, every player, regardless of their playing position is given equal importance and freedom. Every player has to go through the same training routine and is given equal opportunity to develop all aspects of the game. For example, here defensive players are also encouraged to dribble and shoot which helps the integrated development of a team.
I feel this concept of training could be adopted in Indian camps, at least from grass root levels. We need to adapt to new ways of coaching to compete in world stage.
Does the average height difference of foreign players affecting your game style?
In this team we've three players who are well above the average team height, so we get to practice with these players which I think will be useful once the league starts. We always expect some players to have a certain physical attribute to their advantage and must be prepared for it to play our game with confidence.
How is the infrastructure and other facilities different from Indian camps?
At international level, there not much difference. I think it is the domestic circuit that needs an upgrade in terms of infrastructure and facilities. In Australia, even for domestic tournaments there are well equipped stadiums with most modern facilities. Our domestic tournaments mostly are played in concrete courts with minimal amenities.
Australia is a country which gives predominant importance for sports, how do you find the sports culture in the foreign land different from India?
That's true. Here if a child is found talented in a particular sport, the coaches and teachers from the school level itself make sure that the child's talent won't go wasted and will be provided with professional training from a very young age. Also, sports is given equal importance like academics and it's almost default that every Australian is a sportsperson.
Did you get any feedback from the Hawks coach or other players?
All are very supportive. Coach told me it will take time to adjust with the new system. So am focusing on my training with the team.
Have you made friends in the new team?
Yes, I'm having a good relation with other team members and with the coaches and staff. Hawks signed two more foreign players-both from USA, along with me, during the summer .So, I share the apartment with them and has formed a good wrap with them.
How are you adjusting with new culture, new people?
Though I've travelled outside India for international matches, I never felt insecure or strange as we are always together as a team and we know each other well. This time the experience was different at first; I have to live on my own in a totally different atmosphere and culture .But, it only took two weeks to adjust, now am more comfortable and confident .
How much have you explored Australia so far?
I've visited some places, and went to watch few club matches.
Have you tried any Australian cuisine?
Not really, I have tried Mexican food. I like Tacos and different kinds of wraps.