FIBA 3x3 Asia Cup 2019 : Pools finalized; Indian teams in qualifying draw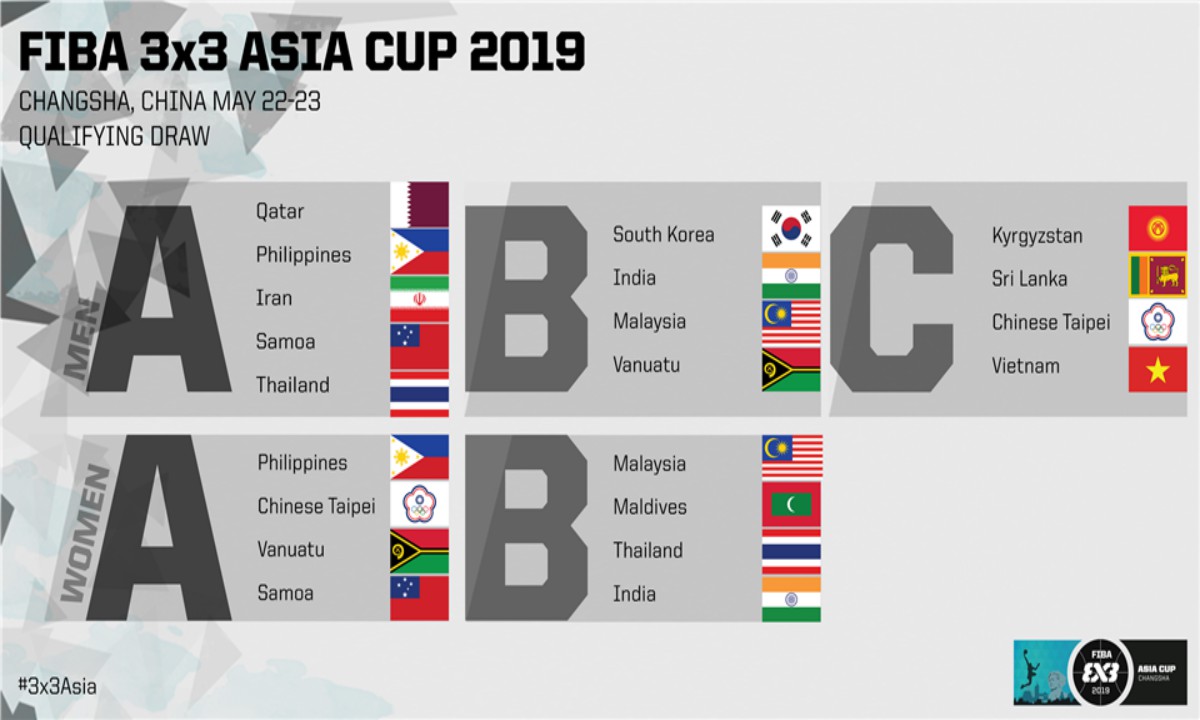 Changsha, 12th March 2019: Both the main draw and the qualifying draw for the FIBA 3x3 Asia Cup 2019, to be held in Changsha, China, have been announced. The Qualifying Draw will be played on 22-23 May followed by the main draw between 24-26 May.
The announcement was made on FIBA.com yesterday.
Both the Indian men and women's teams will have to fight through the qualifying draw to reach the main competition. While the men's team has its task cut out in Pool B, especially against the likes of South Korea, the women's team will have to contend with Malaysia, Maldives and Thailand.
Sri Lanka, which has been focused on developing its 3x3 programmes, is the only south Asian team in the main draw.