Five promising women players from Kerala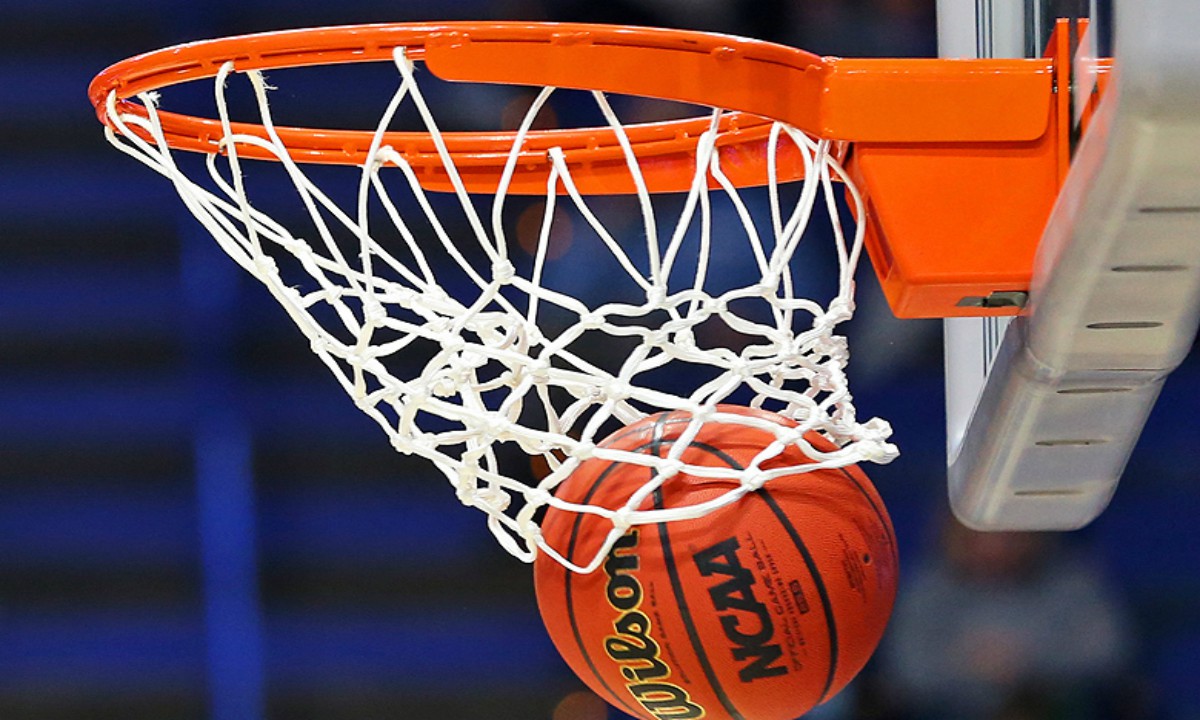 Following the footsteps of players like Geethu Anna Jose and Jeena Skaria who made Kerala basketball fraternity proud at the international stage, the current crop of women's basketball also looks to be on the path of greatness. Currently there are many young talented players from Kerala in the women's section who are being noted for their consistent impressive performances in the domestic circuit. Data4basketbball lists five of the most promising female players from Kerala who looks set to be future stars of Indian basketball.
KC Lithara
A star performer for whichever team she plays for, KC Lithara is making giant strides in domestic circuit. A consistent scorer for Thrissur district team, Kerala U 21 and St Joseph's College, Irinjalakkuda, Lithara's ability to find baskets with ease makes her a lethal attacking option for any team she plays for. A lanky player who uses her agility to full effect makes sliding past her markers look an easy job. Other than a prolific scorer, Lithara is a player who reads the match situations well and channelize her stamina intelligently to make sure she could run past multiple defenders to score baskets whenever her team is on the back foot. Her ability to score rebounds with ease adds to her offensive game. Stay focused and this player from Thrissur can go places!
Sreekala Rani
A tireless engine, Sreekala is an emerging talent with the potential to reach great heights. She has played for Pathanamthitta district team, Kerala team- under different age categories , India U-16's and currently the talismanic player of Mar Ivanious College, Trivandrum. A power house who is capable of dribbling past multiple opponent players with ease, Sreekala is one the most feared counter attacking specialist in women's domestic circuit. An aggressive player who wins back the ball during rebound situations using her physical strength , Sreekala doesn't miss much of the rebound opportunities either. Assessed to be a future great of Indian Women's basketball, Sreekala is a player who couldn't be ignored.
Divya Sam Mercy
A physically strong presence in the court, Divya Sam Mercy is an experienced player who reads the game situations well. Though, Divya hasn't got enough game time to prove her worth for Kerala U-21's at the Khelo India Youth Games 2019, she has been a well utilized player for Thrissur and St Joseph's College team , Irinjalakkuda. She forms a formidable barrier when opposition is on the counter attack and is a good interceptor and blocker of the ball. A composed player under pressure, Divya rarely loses her nerve under high pressing games as she always is sure of keeping the ball and makes the right pass. A utility player, Divya can score crucial baskets for her team. If focused and given training on the right areas of her game, Divya could grow into a reputed player in the future.
VJ Jayalekshmi
The leading player of Assumption College, VJ Jayalekshmi is one of the most consistent performer and a proven match winner for whichever team she plays for. A crucial member of Kerala U 21 team that played Khelo India Youth Games recently, Jayalekshmi scored 62 points from four matches she played. An intelligent player around opponent's basket, Jayalekshmi is always quick to react to rebounds. A complete player in all sense Jayalekshmi asserts herself in defensive duties and is good at giving exceptional assists. An asset of Kottayam district team , Jayalekshmi is a player with the potential to play at the highest level.
Rosemary Sajan
A strong player who could control the pace of the match, Rosemary Sajan is one of the promising players from Kerala who play for Assumption College, Kottayam District and Kerala U -21's. A hard working player on the court, Rosemary has been a tireless presence in many of Assumption College's victories recently. A player who keeps the ball under pressure and has the composure to give attacking passes makes Rosemary an automatic inclusion in any team. A player who steps up whenever her team is on the back foot, Rosemary has the ability to score basket and bring back the confidence of the team even if her team is being dominated by opponents. Rosemary is a player who if groomed well can be valuable player.