South India Basketball Tournament: Indian Bank reaches finals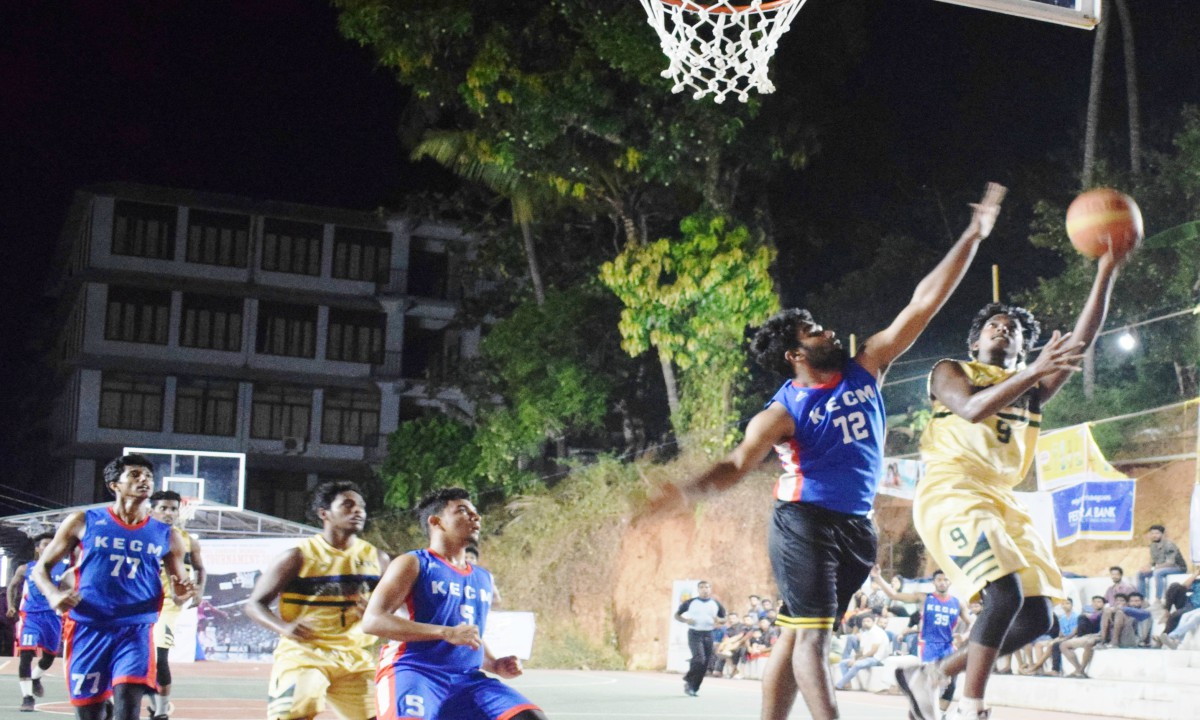 Irinjlakuda,13 April: Indian Bank, Chennai who fielded an array of internationals topped group A and will meet the winners of KSEB versus Central GST and Customs match for the finals of the Punelliparampil Johnson Memorial South India Basketball Tournament on Sunday here at the Christ Engineering College's flood lit basketball stadium organized by Sports Development Society of Irinjalakuda.
Indian Bank with their second straight win topped group A as they defeated KE College, Mannanam by a score line of 87-65 to enter the finals while Central GST and Customs defeated hosts Sports Development Society of Irinjalakuda by a margin of 65-57 and will meet KSEB, Trivandrum in the final league encounter- which will decide the team to play final against Indian Bank.
Sanjayan Kumar, IFS, Director Sports and Youth Affairs and Secretary, Kerala State Sports Council will be the guest of honor on the final day and will distribute prizes.
For the third position match, Sree Kerala Varma College who defeated KE College 72-57 and placed second in Group B will take on the losers from the match between KSEB and Central GST and Customs Kochi.
Detailed scores
• Indian Bank –97 ( Hariram 27 A, Surya24, P Baladaneshwar 18, Muinbek 13) bt KE College Mannanam-65(Jossy Joseph 22, Mathew Joseph13, Moncy Bovas 12)
• Central GST and Customs Kochi-65(Basil Phliph 15, Eudric Perera 13, Amith Sbastian 11) bt Sports Development Society of Irinjalakuda-57 (Tinu Thomas 14)
• Sree Kerala Varma College, Thrissur – 72 (Grigo Mathew 16,Muhammed Shiras 12, Anandu A 12) bt KE College Mannanam -57 (Mathew Josepjh 13, Rizwan10)