36th Youth National Championship :Favourites book quarter final berths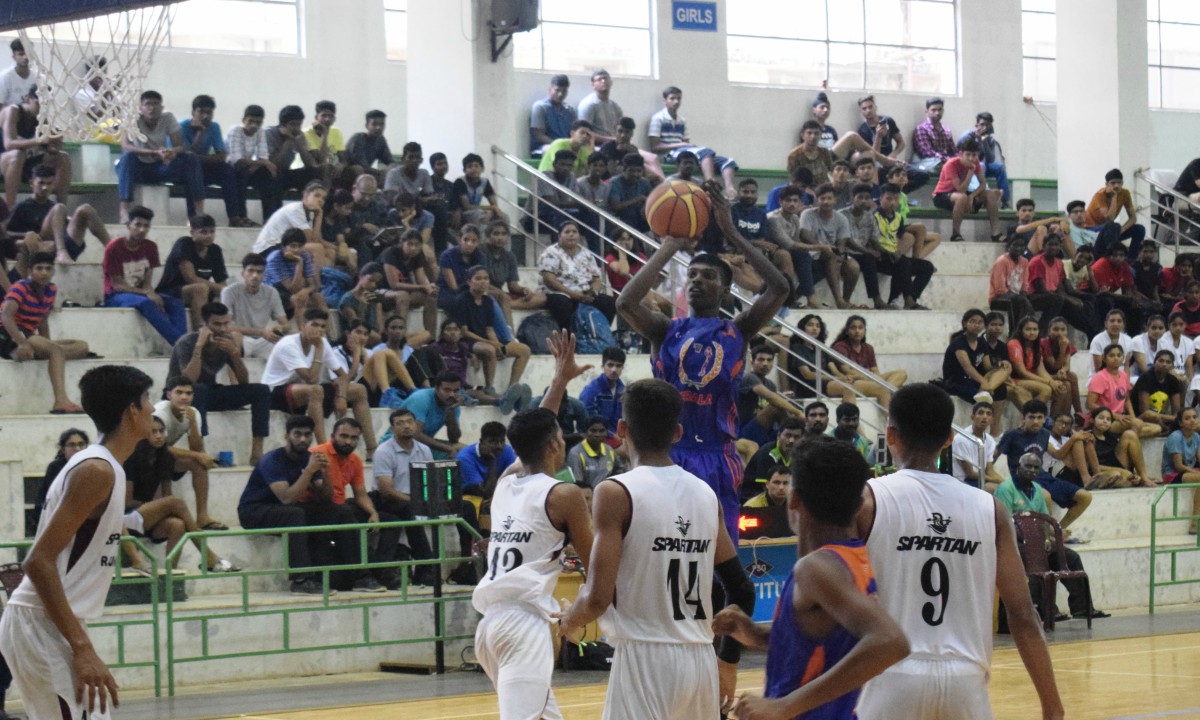 Coimbatore 17th May 2019 : Punjab ,Kerala ,Rajsthan, Karnatka, Maharastra and Tamil Nadu from girls category , Rajathan, Karnataka, Haryana, and Punjab from boys section have confirmed their quarter final berths for the 36th Youth National Basketball Championship 2019 here at PSG College's Indoor Stadium in Coimbatore .
Kerala girls through to the quarters Undefeated from Group A
Kerala girls in their last encounter in Group A defeated Delhi by 75-51 and topped their group to march into the quarter finals.
Kerala lead 33-27 at the half time with Ann Mary Zackaria top scoring with 26 points and Jesly PS scoring 21 points. For Delhi, Krithika was the top scorer with 16 points.
Tamil Nadu girls through to the quarters with their third Straight Victory from Group B
Tamil Nadu Girls undefeated from Group B registered their third victory in the group stage by beating Uttar Pradesh by a score line of 86-66.
Rajasthan girls stuns Chattisgarh while boys scrape past Kerala
Chattissgarh girls had another day to forget in this year's competition as Rajasthan beat them comprehensively by a score of 67-40 with Rashi and Manni scoring 25and 19 Points respectively for the winning team.
In Boys, Kerala put up a brilliant show against Rajasthan before going down by a score of 55.-59 .Kerala boys dominated the first three quarters and kept the lead 42-41 at the end of the third quarter but Rajasthan paced up the last quarter through Jithesh and Jitendar -both scoring 15 points each to put Rajasthan victorious. Pranav was the leading scorer for Kerala with 20 points .
In other league matches, in Level1 Maharashtra Girls beat Madhya Pradesh by 76-40
In Boys, Karnataka beat Madhya Pradesh 83-72
Detailed scores League matches
Boys
Group A
• Rajasthan-59 (Jitendra 15,Nitesh 15, Lorena 11) bt Kerala-55(PrnavPrince20,Abhinav CK 12) (11-19,18-13,18-10,18-13)
• Karnataka-83 (Achintya Krishna31,Manoj K M29) bt Madhya Pradesh-72(Harsh Singh31,Brajesh Tiwari14) (20-23,22-22,18-16,23-3)
Group B
• Haryana -83(Deependar 24,Akshay Dalal 19,Rahul 10) bt Maharastra-55(Nehal Shaik 22,Rajendra Singh 13) (30-11,24-16,8-1,21-21)
Girls
Group A
• Rajasthan -67 (Rashi Kotani 25,Mani S 19) bt Chhattisgarh-40(Ruksar 10,Vidya 10) (20-9,1614,20-6,11-11)
• Kerala-75(Ann Mary Zacharia 26, Jesly PS 20) bt Delhi-51(Krithika 17,Prakrithi Ransan 16) (18-13,15-14,13-10,24-14)
Group B
• Maharastra-76(Shomira Bidaya23 ,Asmat Kaur17) bt Madhya Pradesh-40(26-13,14-14,14-12,22-1)