NBA Finals: Warriors wins the second match to level the series at 1-1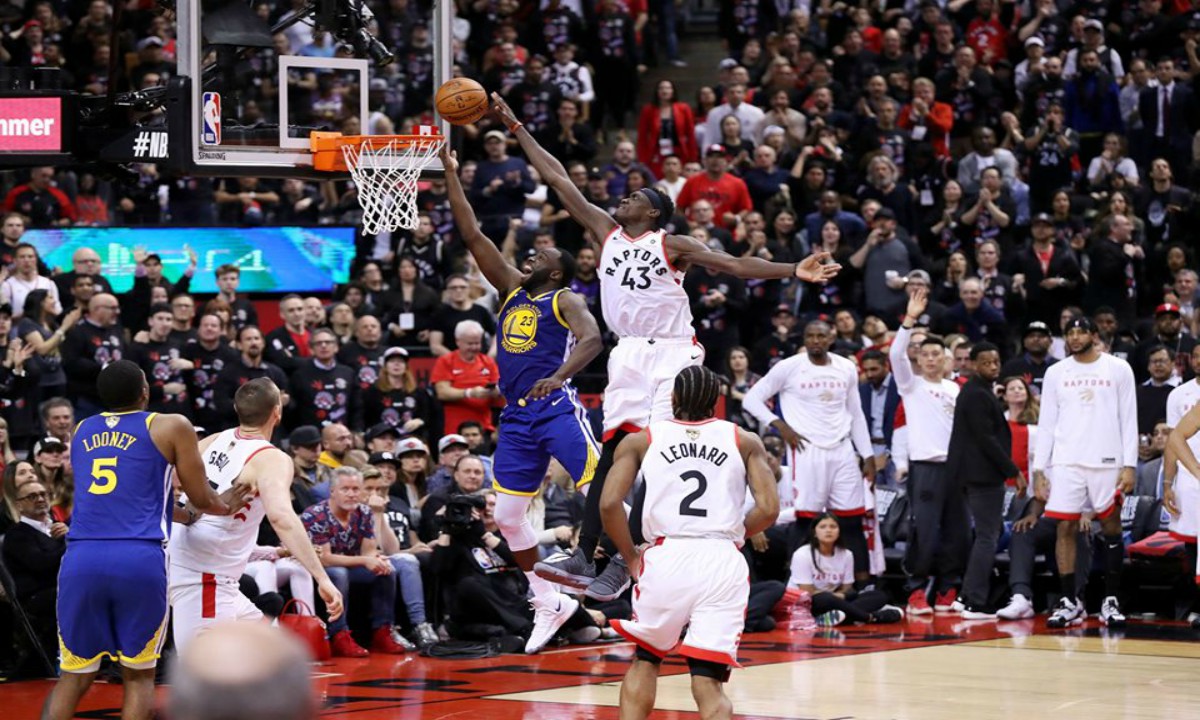 Toronto, 3rd June 2019: After losing the opening away game of the 2019 NBA Finals, the battle hardened as the Western Conference powerhouse Warriors willed itself to a gritty 109-104 victory to silence the Toronto crowd and even the series at 1-1.
A stellar team defensive effort, led by forward Draymond Green, coupled with the Raptors' own shooting struggles (37.2 FG%) saw the visitors pull through the second match of the series. Coming into the second half, the Raptors were leading 59-54, but a massive 18-0 run by the Warriors in the first six minutes of Q3 proved decisive in the end.
Earlier on, Warriors Head Coach Steve Kerr took the gamble of inserting centre DeMarcus Cousins into the starting line up. Cousins, a four time All-Star and talented passing bigman, was returning after a 45 day layoff, and having played only eight minutes in the Game 1 loss. But Cousins made the most of his maiden NBA Finals start, with an impactful double-double of 11 points, 10 rebounds and 6 assists.
For the Raptors, forward Kawhi Leonard improved from his Game 1 performance, putting up 34 points and 14 rebounds, including going 16 of 16 from the line.
Thanks to a 10-0 run late in the game, the Raptors came within two points, 104-106, with 26 seconds remaining. But veteran Warriors forward Andre Iguodala knocked down a dagger three to seal the five point win.
Despite the victory, Warriors will be concerned with the health of starting guard Klay Thompson (left hamstring tightness) and backup centre Kevon Looney (chest contusion), both of whom had to leave the game after feeling discomfort.
The Warriors now have the distinction of posting a road win in their 23rd consecutive playoffs series, which is the longest such streak in NBA history.
Having deflated the energy at Scotiabank Arena, the Warriors will now head home to Oracle Arena for Games 3 and 4, which will tip off on Thursday and Saturday respectively, at 6:30 am IST.