Raptors beat injury plagued Warriors to go 2-1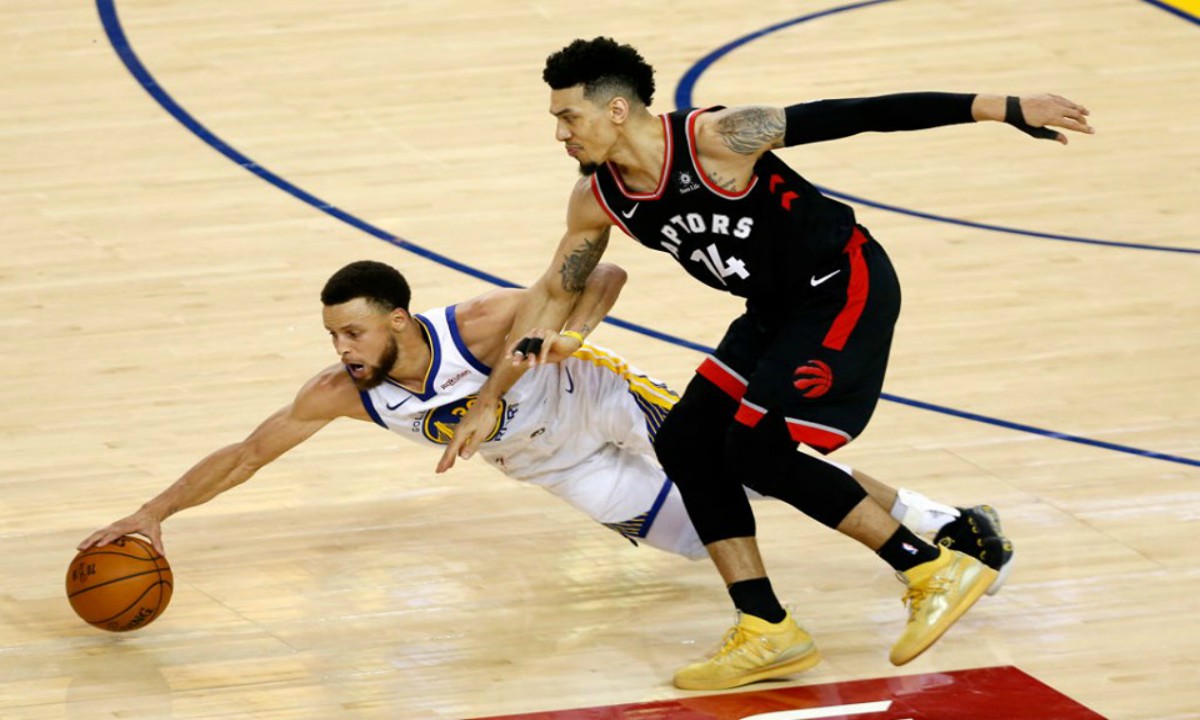 Oakland, 7th June 2019: The Toronto Raptors fully capitalized on a depleted Warriors side, beating them 123-109 in Game 3, to go 2-1 up in the best-of-seven Finals series.
Playing their first ever away Finals game in their 24-year franchise history, the visitors got off to a near perfect start with a 36 point opening frame.
The Warriors were missing starting guard Klay Thompson and backup centre Kevon Looney (out for the series), in addition to forward Kevin Durant, but they had only themselves to blame for their lack of energy on the defensive end. Two time MVP Stephen Curry made his intentions clear with 17 first quarter points, but the balanced Raptors still stayed on top with a 36-29 lead after ten minutes.
The Warriors finally woke up defensively in Q2, restricting Toronto to 24 points, only to again lapse in the third period to give the visitors a decisive 13 point advantage heading into the final frame. Raptors shooting guard Danny Green lit up from beyond the arc in the third quarter, as all five Raptors starters got into double digits.
The final ten minutes saw another minor resurgence by the Warriors who kept cutting down their deficit from 16 points to 7, only to see the Raptors go on multiple scoring runs. Veteran backup centre Serge Ibaka turned back the clock with 6 blocks, while point guard Kyle Lowry finally got going offensively with 23 points (including 5 of 9 from beyond the arc) and 9 assists.
Stephen Curry did everything he could for the Warriors, registering his highest ever post season tally of 47 points, but the Raptors' depth and execution was too much to handle for the lone warrior.
Upcoming schedule
Game 4: Saturday, June 8, 6:30 a.m. IST
Game 5: Tuesday, June11, 6:30 a.m. IST
Game 6: Friday, June 14, 6:30 a.m. IST*
Game 7: Monday, June 17, 5:30 a.m. IST*
*if necessary