Germany need solid chemistry for success in China WC: Daniel Theis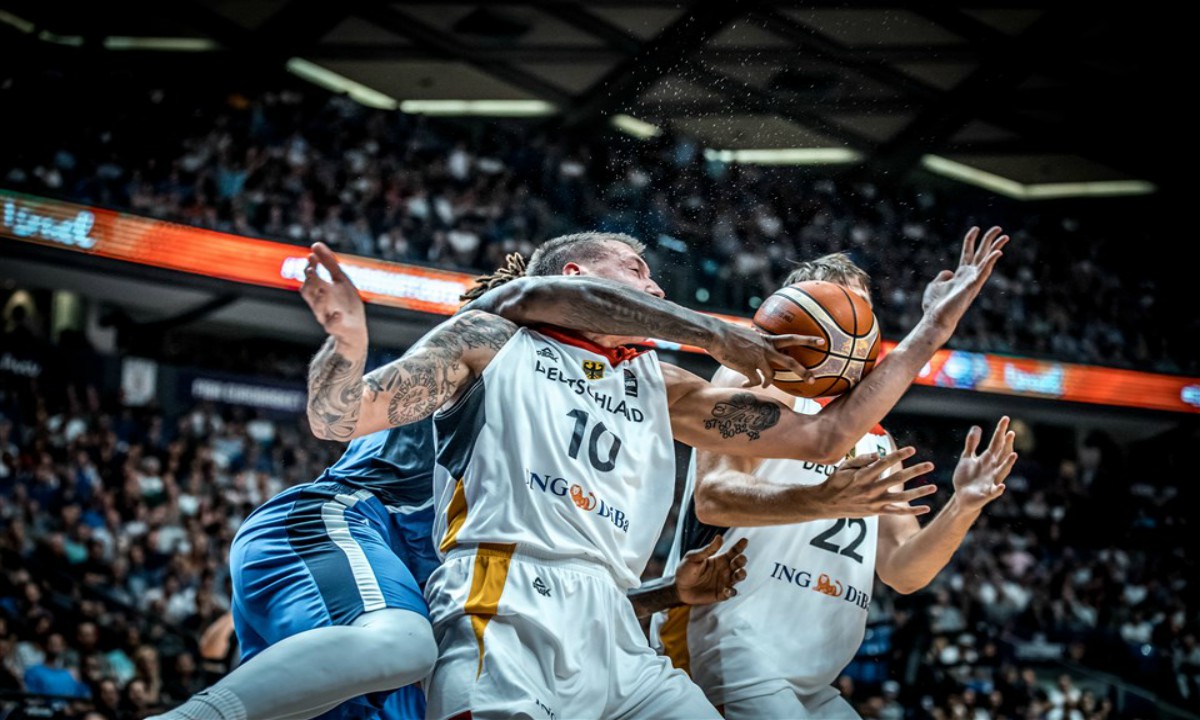 HAGEN (Germany) - Daniel Theis has a very clear idea about what Germany must have this summer at the FIBA Basketball World Cup in China to build on their excellent showing in the European Qualifiers under coach Henrik Rodl.
The 27-year-old forward, a member of the national teams that fought hard at FIBA EuroBaskets 2015 and 2017, says the players need to be fully concentrated from the start of the preparations.
"We'll work hard during training camp in order to be in the best shape for the beginning of the tournament," he said to FIBA.basketball.
"It's going to be very intense, so we will need to be at our best level and have the same solid chemistry that we've had in the last couple of competitions we took part in. We can have a great run in China, like many other teams, and we'll want to show that German basketball is one of the most competitive."
Theis, who averaged 10.9 points and 6.3 rebounds to help the national team advance to the Quarter-Finals of FIBA EuroBasket 2017, was involved in one of Germany's best highlights of the tournament. In their Round of 16 triumph over France, he caught a pass on the fast break from Dennis Schroder and jam After a couple of seasons with the Boston Celtics that followed, it's safe to say that Theis has grown in stature. He can be a true difference-maker for Germany when they go up against France, the Dominican Republic and Jordan in Group G.
"I'm a team player, so my priority, my mindset is to think about the team first," he said. "I like to help on both ends of the floor and I've been doing that with the national team since I was first called to compete with the senior team a couple of years ago. I give all my energy for the team and I enjoy having that role in the national team.
"That's the way I play, and I try to impact the game and the team in a positive way all the time - defending, grabbing rebounds, scoring when I can, and being a great teammate. Winning is all that matters to me. I like being with the guys in the national team, and I always want to bring something positive both on and off the court."
As for the upcoming battles, Theis doesn't necessarily believe that Germany will have a mental edge over France despite their 84-81 triumph over Les Bleus at the EuroBasket two years ago in Turkey.
"Yes, we did beat them, but this game was in 2017, and we are in 2019," he said, smiling. "The reality of one game is not always the reality of the next one; it's the logic of sport. We all know that France has a very competitive group of players and have won many medals in the last couple of years, and we'll want to beat them, too, this summer.
"Their team has a lot of talented players, and having guys such as Rudy Gobert, Nicolas Batum and Evan Fournier is a great plus for their national team.
"They have a great tradition of basketball, and many players that compete in the highest leagues and teams in the world. It's going to be a very intense game against them, and we'll have to be ready for it."
Theis says it will be important for Germany to focus on the here and now and not look too far ahead.
"France is a very good team, but Dominican Republic and Jordan are also competitive as they were able to qualify for this World Cup," he said. "It's not going to be easy, and in a competition like this one, every team can win and make it to the next round. We'll take it one game at a time, and try to go to the next round with a good record."
If Germany finish in the top two of their first round group, they will advance to Second Round Group L and take on the top two sides from a Group H that consists of Australia, Canada, Lithuania and Senegal. The top two in that Second Round pool will progress to the Quarter-Finals.
FIBA