Sanjana Ramesh becomes only the second Indian national to be offered an NCAA D1 basketball scholarship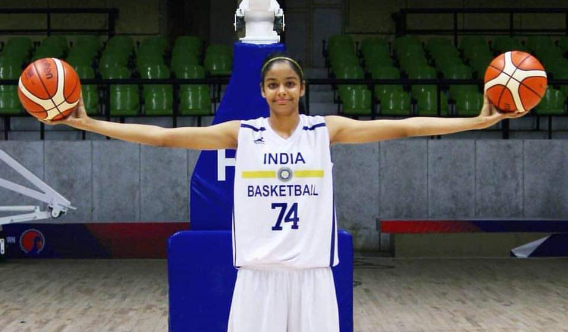 Bengaluru, 15th December 2018: Last month, 17-year-old Indian centre Sanjana Ramesh made history by becoming only the second Indian to be offered an NCAA D1 basketball scholarship.
The DPS Bangalore South 12th standard student received a full basketball scholarship offer from the North Arizona University.
Upon joining NAU, the 6ft center will be expected to play the more versatile power forward position. But she seems ready for the challenge. Ramesh captained the Indian team at the 2017 FIBA U16 Asian Championship. Earlier this May/June, she was named MVP at both the NBA Academy women's camp and the 10th Basketball Without Borders (BWB) Asia Camp in Noida.
These achievements brought her to the attention of NAU, who stayed interested in Ramesh despite her subsequent ACL injury.
When Ramesh joins NAU in 2019, she will become the third Indian basketball student-athlete currently signed on to play in the US, after senior India/ Chhattisgarh's Kavita Akula (senior at Grand Canyon University in Phoenix) and ex-junior India player Samson Sandhu from Mumbai (currently majoring in sports management from the Ohio Christian University, in the lower NAIA College Division).
Ramesh is known to be a tireless worker on the floor with an exceptional eye for shot blocking. Her game should considerably evolve as a member of the NAU Lumberjacks, and take her closer to numerous professional opportunities thereafter, including the pinnacle of pro basketball, the WNBA.