India-China troops play friendly basketball match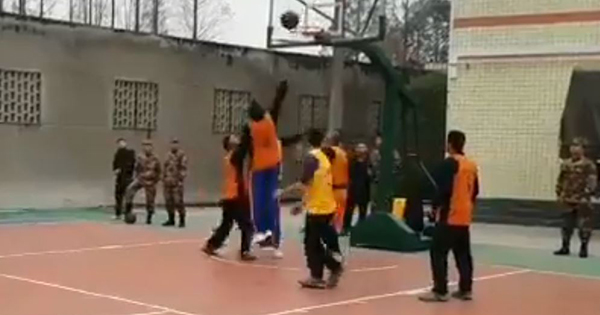 Chengdu, China, 17th December 2018: In a heartwarming gesture, visiting troops from India played a friendly basketball match against their Chinese counterparts in Chengdu.
While the result of the game is not known, the official handle of the Indian Army, which tweeted the video, said that both sides showcased excellent sportsmanship.
This friendly game was part of the ongoing 'Hand in Hand 2018' joint military exercises between the two big Asian neighbours.
This is the 7th round of the 'Hand in Hand' drills that was previously held in June in Pune.
The mandate of these joint military exercises is to prepare for counter-insurgency terror operations under the UN mandate.
Around 100 personnel each from the Indian Army and the Tibetan Military of the Chinese Army are participating in these exercise that also aim to further ease tensions that reached fever pitch during the Doklam standoff in 2017.
The two week exercise that began on 10th December, concludes on the 23rd. Apart from the basketball game, a football match was also held between the two troops.