Senior Nationals Day 2: Railways women, Uttarakhand and Punjab men go 2-0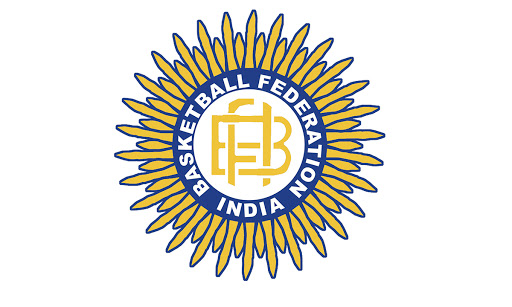 Bhavnagar, 7th January 2019: Defending champions Indian Railways women continued to assert their class with a dominant 109-63 victory over West Bengal. Meanwhile Telangana women beat Maharashtra 60-59 in an exciting encounter.
In the men's section, Punjab too breached the 100 point mark against Rajasthan to stay undefeated in Group A. Uttarakhand benefited from strong performances by its international duo of Vishesh Bhriguvanshi and Yadwinder Singh to post back to back wins against Kerala and Indian Railways. Among Level 2 teams, Delhi, West Bengal and Uttar Pradesh are all 2-0 and on track towards getting promoted to Level 1.
RESULTS from 5th and 6th of January: Group A 1. Tamil Nadu 85 (G Sivabalan 15, R Hariram 13, Justin Gnanaraj 11, Muin Bek 10) bt Gujarat 44 (Vinay Kaushik 14, Vivek Goti 14) [23-6,24-16,22-14,16-8] 2. Punjab 101 (Amritpal Singh31, Arshpreet Singh 17, Gaurav Patwal 12, Jagdeep Singh 10) bt Rajasthan 73 (Sharad Dadhick 25, Abbas Ali 20, Kamran Khan 19) 3. Services 76 bt Kerala 74 Group B 1. Uttarakhand 66 (Vishesh Bhriguvanshi 20, Yadwinder Singh 10) bt Kerala 46 (Sejin Mathew 16) 2. Uttarakhand 82 (Yadwinder Singh 34, Vishesh Bhriguvanshi 15, Murali Krishna 15) bt Indian Railways 77 (Gagandeep Singh 22, Lovneet Singh 12, Akash Basin 12) [21-14,14-12,19-23,28-28] Group C 1. Telangana 75 (Chandrahas Reddy 20, Visu P 19, Rajat Shrivastava 12) bt Mizoram 57 (Zonosanga 18, Larina Renthlei 16) [23-14,19-15,20-19,13-8] 2. Delhi 78 (Sunil Kumar 16, Rachit 12) bt Goa 44 (Shiv Kumar 12) [26-8,23-11,13-13,16-12] Group D 1. Andhra Pradesh 59 (Kumar Verma 18, Tharun Kumar 11) bt Himachal Pradesh 47 (Vikram 16, Aman 13) [18-18,16-6,17-8,8-15] 2. Chhattisgarh 60 (Rudrakshu 16, Saif 12) bt Nagaland 34 (Sleyi Evizo 16) [22-6,12-8,8-9,18-11] Group E 1. Haryana 82 (Abhishek 20, Deepak Rathee 15, Rinku 15) bt Maharastra 80 (Siddanth Shinde 21, Subham Yadav 17, Edwin Irvin 16) [15-20,22-21,28-22,17-17] 2. West Bengal 64 (D Shaw 25, H Kanri 18) bt Bihar 48 (R Manikandan 13) [20-10,25-10,9-15,10-13] 3. Jammu & Kashmir 62 (Shubham 20, Iqbal Singh 16) bt Puducherry 41 (Atchuthan 15, N Siva 12) [17-5,15-11,19-13,11-12] Group F 1. Uttar Pradesh 60 (Vishal 12, Priyanshu 10) bt Madhya Pradesh 42 (Pramod 13, Shubham 12) [22-9,17-15,15-10,6-8] 2. Odisha 97 (Rudrakant Sahu 23, S K Riaz 18) bt Tripura 32 (L Singh 10) [27-11,27-3,25-8,18-10] 3. Assam 75 (Birendar 17, Ameeth 18) bt Jharkhand 46 (Manish 14, Arjun 11) [16-6,16-16,20-15,23-9] Women Group A 1. Indian Railways 109 (Sruthi Aravind 24, Madhukumari 19, Sitamani Tudu 12, Renjini Peter 11, Ramya R 11, Gulabhasha Ali 11) bt West Bengal 63 (Anjanna Daisy Ekka 26, Nivyaraj 19) [33-14,18-17,28-16,30-16] 2. Karnataka 77 (Harshita KB 20, Ujjanai Desirazu 12, Lopamudra T 12) bt Delhi 65 (Bharati Sihag 27, Tavleen Kaur 14) [25-10,10-17,24-22,18-16] Group B 1. Chattisgarh 83 (Poonam Chaturvedi 41, Aakansha Singh 15, Seema Singh 13) bt Uttar Pradesh 63 (Preeti Kumari 26, Minnu George 13, Pushpa Nishad 11) [28-20,17-22,17-13,22-8] 2. Telangana 60 (Anjusree AM 19, Trittymol Joseph 13, Monika Polasa 12) bt Maharastra 59 (Sruthi Sherigar 19, Shireen Limaye 13) [21-5,13-19,11-17,15-18] Group C 1. Gujarat 52 (Nidhi T 20, Sharvari Kulkarni 12) bt Uttarakhand 17 (Priyanka Kanyal 9) [12-5,11-12,16-0,13,0] Group E 1. Madhya Pradesh 75 (Nia Doma 27, Namaria 19) bt Himachal Pradesh 65 (Muskan 15, Suman Chauhan 14) [24-10,15-16,21-23,15-6]