Chanatip Jakrawan is taking the next step forward together with Thailand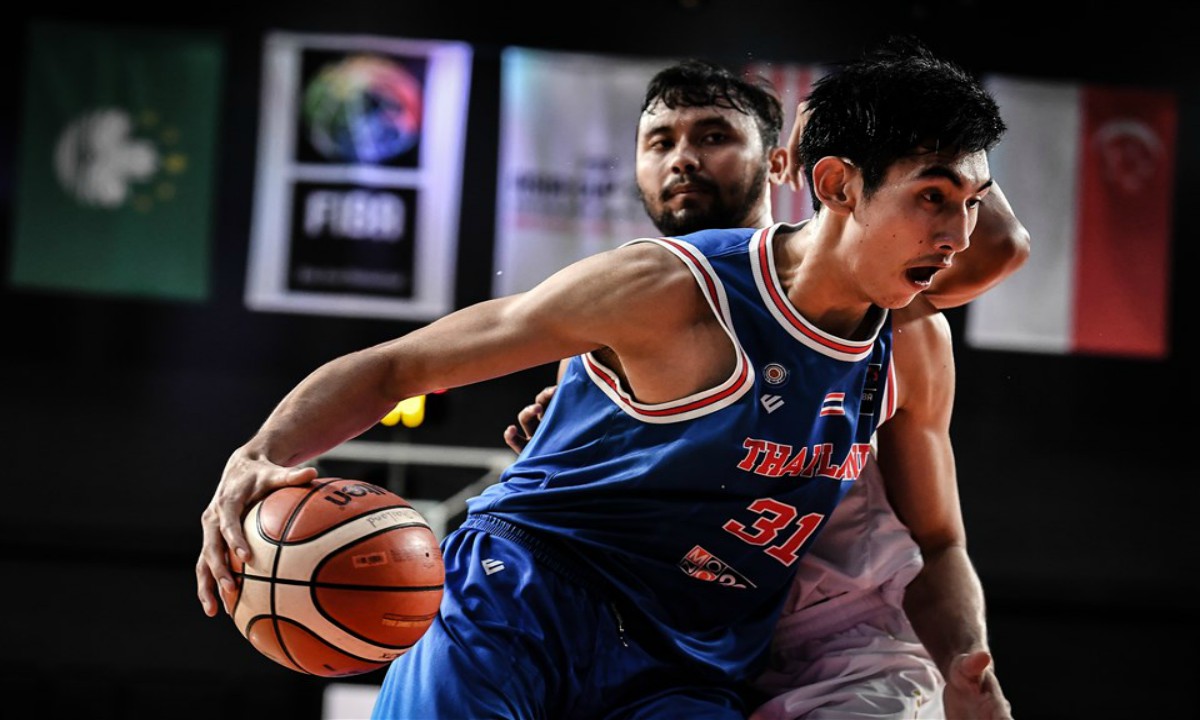 NONTHABURI (FIBA Asia Cup 2021) – Chanatip Jakrawan has been on an accelerated path to stardom in the Thailand basketball ranks. He's experienced along with his own personal rapid development how far Thailand basketball has come. Now he's expecting the program to take an even bigger leap after being able to secure a ticket to the FIBA Asia Cup 2021 Qualifiers which will start in 2019.
"It is going to be the next step for Thailand," Jakrawan said at the Eastern Region Pre-Qualifiers. "Usually we just play in our [subzone] and we don't really get to go out and play that far from home. But now that we have a chance to do that, I think basketball can improve even more. Kids in Thailand will have more desire to make the national team."
Jakrawan says from first-hand experience about having the desire to make the national team squad and to actually do so at such a young age. He first made the senior men's team in 2016 when he was 19 at the FIBA Asia Challenge and though he impressed with 8.4 points and 4.6 rebounds, it wasn't until this year when the 6'6" big man finally blossomed.
Now 21-years-old, Jakrawan stepped up for an average stat line of 13.2 points and 9.0 rebounds at the SEABA Pre-Qualifiers to solidify his status as one of Thailand's brightest stars. His follow up performance at the Eastern Region Pre-Qualifiers saw a dip going up against stiffer competition with 11.4 points and 7.6 rebounds, but it was clear that the Thailand's basketball future would firmly be in the hands of the talented big man.
It hasn't been all glitz and glamour for Jakrawan, making the senior National Team and being a key player at a relatively young age. He's still studying in university and the toll on being a student/athlete can be difficult to juggle at times. One of the reasons that Jakrawan missed out on the SEABA Championship in 2017 was because the schedule of the competition and studies conflicted. Now that he's adjusted to the lifestyle, he's been able to dedicate himself to not only as a National team basketball player but as a devoted student as well.
"There was a lot of changes to make in my everyday routine," Jakrawan explains. "After school I had to travel to practice. I then get back at around 10-11 PM so I have to quickly shower and get to bed to get up early for class the next day."
Jakrawan hopes that he can be an example for the younger generation to focus on getting better and making the national team. Basketball is not yet the biggest sport in Thailand, but it's gaining more attention especially with the recent accomplishments of the national team.
"Before this, a lot of players didn't feel really motivated to make the national team," Jakrawan expressed. "But now that the program is taking another step forward with more support from all ends, more and more people are now inspired to aim at making the national team and that will push Thailand even further to be better."
With the opportunity to play against some of the best Asian nations at the FIBA Asia Cup Qualifiers, Thailand will be able to showcase what they have and continue to impress their fans in hope of securing a ticket to the FIBA Asia Cup 2021.
FIBA