Senior Nationals Day 4: Kerala women beat Chhattisgarh in one point thriller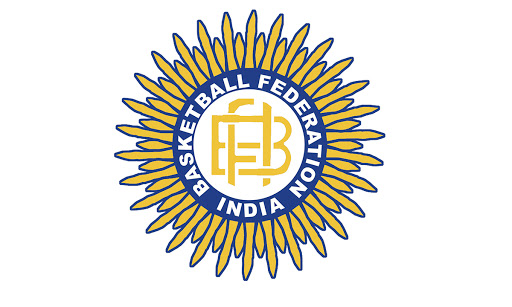 Bhavnagar, 9th January 2019: Women Group B's two powerhouse teams Chhattisgarh and Kerala clashed for the first time in the 69th Senior National Basketball Championship for Men and Women underway in Gujarat.
Kerala won by a score line of 65-64, thanks to four of its international players stepping up with double digit scoring. Jeena P S, Stephy Nixon, Anjana P G and Poojamol K S all contributed to ensure Chhattisgarh- led by the near 7 footer Poonam Chaturvedi, were thwarted. Chaturvedi managed 24 points, an average effort considering she usually puts up 40+ points per game. This goes to show that Kerala centre Stephy Nixon did a good job in containing her taller counterpart.
In the men's section, Tamil Nadu bounced back after their surprising loss to Karnataka to beat Rajasthan 111-79. Karnataka too posted its second straight win, beating hosts Gujarat 87-69. In Level 2 men, Delhi, Chhattisgarh, Uttar Pradesh and Haryana are surging towards the top of their respective groups by staying undefeated.
RESULTS from 8/1/19 and 7/1/19
Men
Group A
1. Tamil Nadu 111 (Justin J 31, P Jeevanantham 18, Hariram 11, G Sivabalan 10) bt Rajasthan 79 (Kamaran Kahan 30, Sharam P 21) [31-27,26-15,23-18,31-19]
2. Karnataka 87 (Anil Kumar B K 22, Shashank Rai 21, Aravind A 19) bt Gujarat 69 (Vinay Kaushik 26, Vivek Goil 15, M Kashirajan 14, Inder Vijai Gohil 12)
Group B
1. Services 97 (Nikhil Kumar 25, Issac Thomas 19, Mahipal Singh 13) bt Indian Railways 74 (Rajan S 17, Rakesh Singh 14, Lovneet Singh 12, Gagandeep Singh 12) [22-22,28-14,31-20,16-18]
Group C
1. Delhi 80 (Rahul 18, Sunil 16, Vishal 14) bt Telangana 43 (Visu P 22) [27-13,21-2,10-11,22-17]
Group D
1. Chhattisgarh 54 (P Rajesh 15, Rudhrax 14) bt Himachal Pradesh 43 (Arvind 10) [22-13,13-8,9-4,10-18]
2. Manipur 60 (Jackson 14) bt Nagaland 43 (Ruopfuhetuo 15) [7-9,20-8,13-15,20-11]


Group E
1. Haryana 78 (Vikas 18, Sahil 14, Abhishek 13, Rinku 11) bt Jammu & Kashmir 69 (Iqbal 20, Shubam 15) [13-16.20-19,24-11,21-23]
2. Bihar 58 (Dheeraj Ranjan 20) bt Puducherry 45 (Achuthan 21) [13-21,17-12,12-8,16-4]
3. Maharashtra 74 (Sidhant Shinde 16, Ajinkya Mane 15) bt West Bengal 56 [Dheeraj Shaw 21, Gurjot Singh 13, Harish Khairi 13, Deepak Kumar 12) [20-11,15-13,19-14,20-18]
Group F
1. Madhya Pradesh 70 (Raju 24, Subham 13) bt Assam 47 (Birendra Singh 19, Ameet K 12)
2. Uttar Pradesh 76 (Pulkit S 21, Tushal Singh 17) bt Odisha 63 (Sahid 15, G Sai 15) [13-18,24-10,22-14,17-21]
3. Jharkhand 71 (Vishal Bagh 16, Abhinandan 13) bt Tripura 16 [18-7,21-0,14-6,18-3]


Women
Group A
1. Delhi 90 (Raspreet Sidhu 30, Bharati Sihag 26) bt West Bengal 71 (Anjana Ekka 24, Nivyaraj 21) [24-13,16-24,29-14,21-20]
2. Tamil Nadu 94 (S Pushpa 25, S Sathya 18, Vandana 15, V Srividya 12, Iswarya 10) bt Karnataka 79 (R Varsha 23, Lopamudra 18) [22-15,22-19,29-21,21-24]
Group B
1. Kerala 65 (Jeena PS 15, Stephy Nixon 15, Anjana P G 13, Poojamol KS 10) bt Chhattisgarh 64 (Poonam Chathurvedi 24, Seema Singh 14, L Deepa 10, Aakansha Singh 10) [10-17,25-15,17-16,13-16]
2. Maharashtra 72 (Shireeen Limaye 23, Anshika K 17, Nisha S 11) bt Uttar Pradesh 51 (Minnu George 15, Sandhya K 10) [23-10,6-17,2512,18-12]
Group C
1. Puducherry 27 (G Sharmila 14) bt Uttarakhand 24 (Shalu 10) [4-8,8-8,7-4,8-4]
2. Gujarat 42 (Thanisha Shah 17) bt Goa 14 (Rachel Raposa 9) [1-15,2-8,7-8,4-11]