Senior Nationals Day 6: Favourites through to semifinals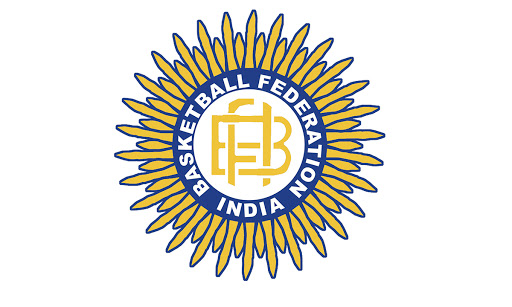 Bhavnagar, 11th January 2019: The quarterfinals of the 69 the Senior National Basketball Championship were held yesterday, and all the top billed teams proved their stature, coasting through to the final four.
Punjab, Karnataka and Services (in the men's section) and Tamil Nadu, Chhattisgarh, Kerala and Indian Railways all won their QFs by over a double digit margin to set up enticing semifinal clashes.
The Karnataka men's team has been particularly impressive, as they beat Indian Railways 83-67. The talented international guard-forward duo of Anil Kumar and Aravind Arumugam put up 17 and 23 points respectively.
Earlier in the day, the pre-quarterfinals saw Haryana beating Kerala 76-58. But, Haryana suffered a heartbreak later on in the semifinals, losing to Tamil Nadu 75-77.
RESULTS (10/1/19)
Quarter finals
Men
1. Punjab 74 (Gurvinder Singh 24, Arshpreet Singh 9) bt Uttarakhand 53 (Yadwinder Singh 15, Vishesh Bhriguvanshi 14, Riyazuddin 11) [15-14,23-12,16-17,20-10]
2. Karnataka 83 (Aravind A 23, Anil Kumar BK 17) bt Indian Railways 67 (Rakesh Singh 18, Prakash Mishra 17) [16-25,26-19,24-14,17-9]
3. Services 104 bt Rajasthan 69
4. Tamil Nadu 77 bt Haryana 75
Women
1. Tamil Nadu 75 (S Pushpa 19, Sathya S 14, Dharshini 12, Srividhya V 8) bt Telangana 57 (Monika Pasi 28, L Suganya 12) [22-20,22-19,22-8,9-10]
2. Chhattisgarh 100 (Poonam Chuturvedi 56, Seema Singh 17, Akansha Singh 11, L Deepa 11) bt Karnataka 80 (Varsha Nandini 35, Lopamudra 20) [22-28,23-22,23-14,32-16]
3. Kerala 84 (Anjana PG 18, Poojamol KS 18, Jeena PS 15) bt Delhi 55 (Raspreet Sidhu 33) [20-15,18-8,23-17,13-15]
4. Indian Railways 94 (Madhu Kumari 21, Bhandhavya M 17, Raja Priyadarshini 15) bt Punjab 51 (Gagandeep Kaur 14, Amolpreet Kaur 12, Samriti 10) [36-16,24-19,14-9,20-7]
Pre Quarter finals
Men
1. Haryana 76 (Rinku 16,Vikas Kumar 15, Abhishek 14) bt Kerala 58 (Sejin Mathew 23, Eudrick Perera 18) [19-13,14-10,22-12,21-23]
2. Rajasthan 93 (Kamaran Khan 27, Annas Ali 23, Sharad Dadhich 20) bt Delhi 76 (Sunil 26, Rachit 23, Arshdeep Singh 14) [22-13,20-29,14-25,20-26]
Women
1. Punjab 81 (Amolpreet Kaur 24, Gagandeep Kaur 21) bt Maharashtra 40 (Shireen Limaye 9) [26-15,19-12,27-8,9-8]
2. Delhi 67 (Raspreet Sidhu 22, Tavleen 12) bt Madhya Pradesh 50 (Namrata 16, Nima 13) [11-13,28-17,17-7,11-13]