69 Senior National Championship: Kerala Women, Tamil Nadu Men win Bronze Medal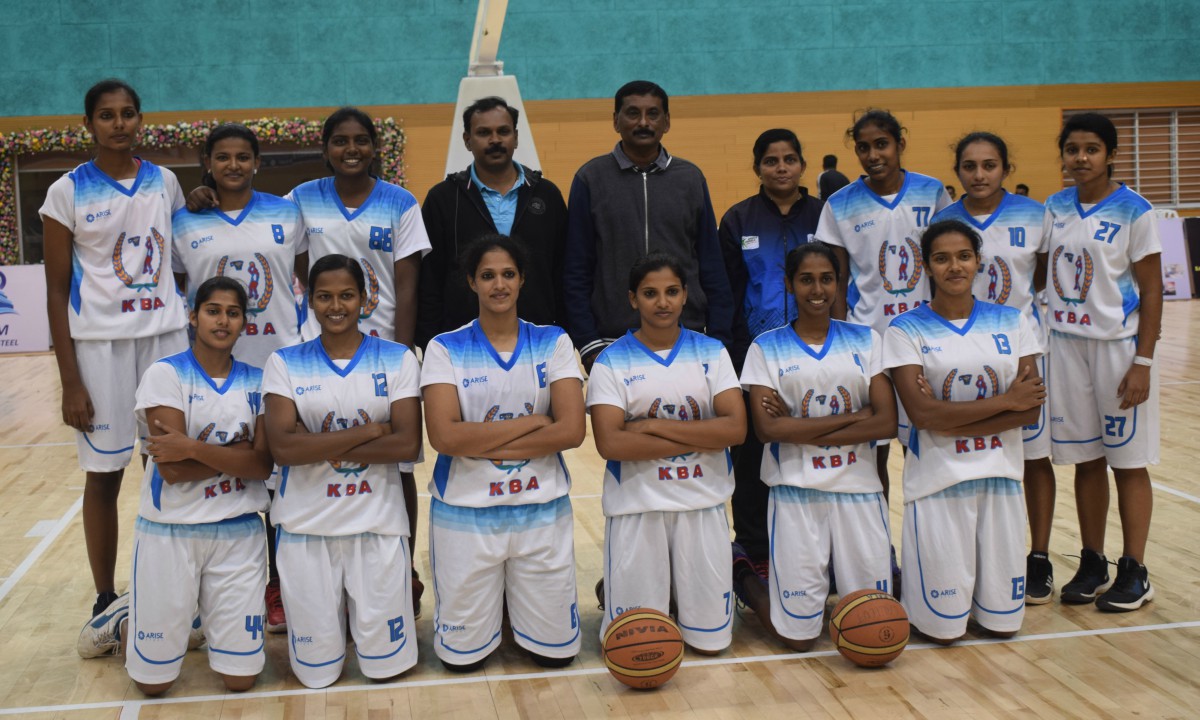 Bhavnagar 12th Jan 2019 - Kerala women retained their bronze medal as they beat Chhattisgarh 79-73, while Tamil Nadu men defeated Karnataka (84-69) to claim the Bronze medal here at the 69th National Basketball Championship for Men and Women -in Bhavnagar, Gujarat .
In women's match for third place, Kerala after leading 42-33 at the half time came on to beat Chhattisgarh 79-73. Jeena P S was again the leading scorer with 21 points followed by Poojamol with 18 and for Chhattisgarh, Poonam Churvedi scored 41 points.
In the 3rd position match for men, Tamil Nadu after a lead of 44-39 came on to beat Karnataka (84-64). Muiin Bek top scored with 20 points while Hariram scored 19 points and for Karnataka, Jeethendra scored 17 points and Rahul Sarath scored 16.
For the 5th and 6th position match for women, Telengana beat Karnataka (54-42). In men's category Utharkhand edged past Rajasthan(54-53)
Indian Railways men finished at 6th defeating Haryana(74-65) while Punjab women grabbed the 6th Spot with their victory over Delhi (37-22)
3rd position
Women
Kerala -79(Jeena PS 21 Poojamol KS 18, Anjana P G13, Kavitha Jose 11) bt Chhattisgarh-73(Poonam Chathurvedi41, Seema Singh12,L Deepa12) (20-8,22-25,22-26,15-14)
Men
Tamil Nadu-84(H Muin Bek20,Hariram19, Justin G Nanaraj19,Jeevanatham10,Rikin Pethani10) bt Karnataka-64(Jeethendra Singh18,Rahul Sharath16)
5th and 6th Position
Women
Telengana-54(Aswathy Jaysankar18,LSuganya10,Hemalatha10) bt Karnataka-42(Anusha IP11) (13,29-9,4-8,28-23)
Men
Utharkhand-54(Keshar Singh21,Mayuk Rawat13) bt Rajasthan-53(Sharath Dadhichi22,KamaranKhan12)
7th and 8th Position
Women
Punjab-37(Harminder Kaur14,Gagandeep Kaur10) bt Delhi-22(Tavleen12)(23-9,6-7,4-2,4-4)
Men
Indian railways-74(rajan18,gaurav11) bt Harayana-65(Pankaj22)(33-16,18-22,10-13,13-14)