Reliance Foundation Jr NBA hosts coaching clinic at YMCA Alapuzha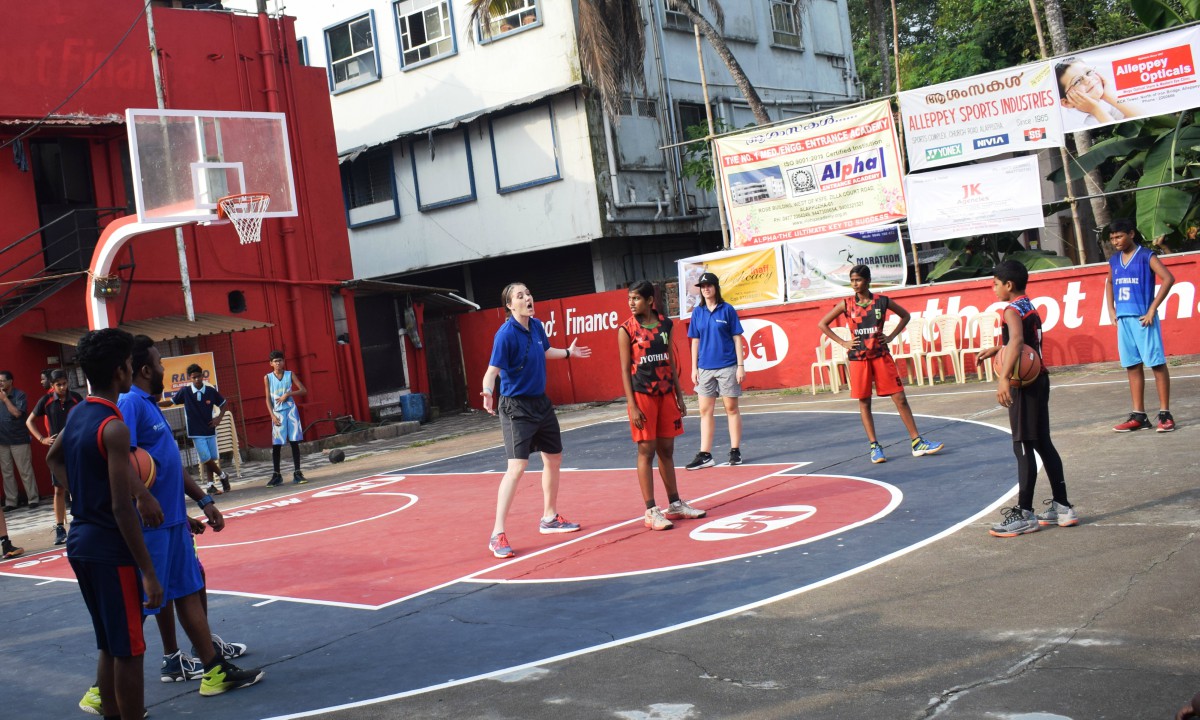 Alapuzha, Jan 25 - As part of the Reliance Foundation Jr NBA Program in Kerala, a two hour long basketball Coaching Clinic for U14 & U17 boys were conducted at YMCA , Alapuzha .
Kids and coaches brought by Alapuzha District Basketball Assocation were trained by Sara Gayler- the coach from USA who is training a men's team in USA, Carla Paloma from Spain, and Prem- a FIBA level 2 coach from Kerala.
"The heart behind holding these coaches clinics is just to share the game. I'm trying to share my coaching experience in US with the coaches and kids here in Alapuzha," said Sarah.
Topics at the clinic included Player Development, Practice Planning, Transition Offense, Man-to-Man Defense and Building a Winning Culture.
Both coaches worked with U14 and U17 players.