2019 NBA All-Star starters announced; All expected big names make into the list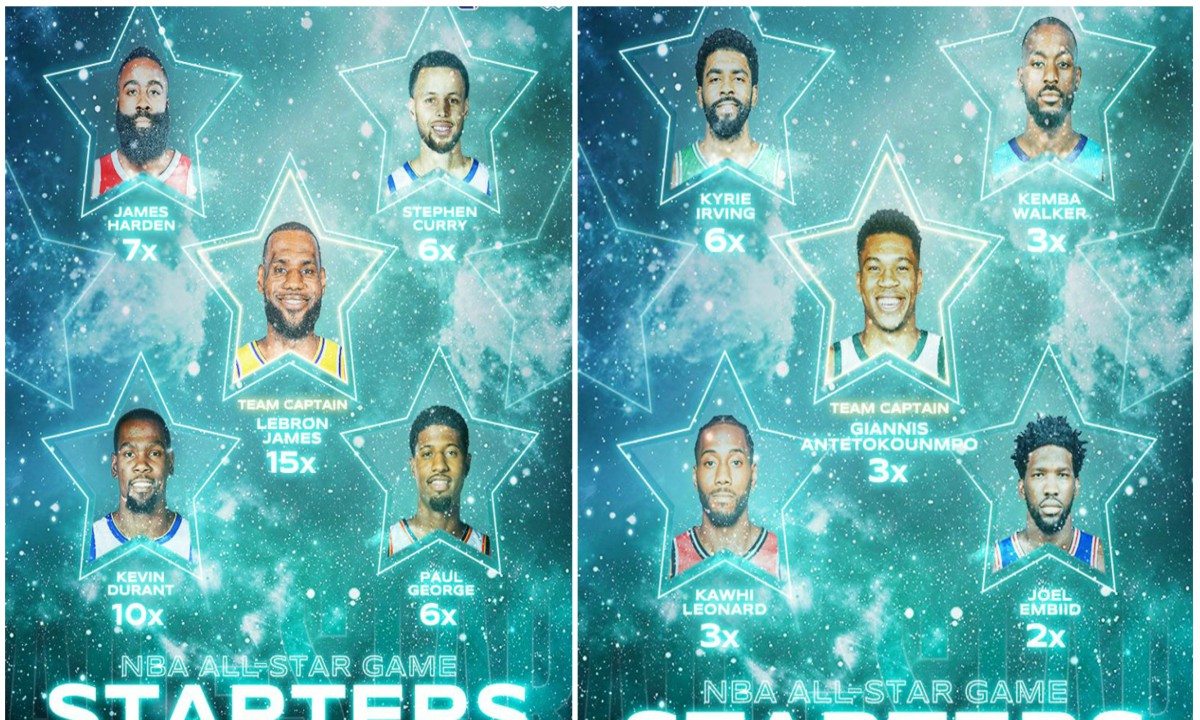 New York: As per the official release of the NBA on 24th January, the starters for the 2019 NBA All-Star game were finally announced.
The 68th NBA All-Star game will be held in Charlotte, North Carolina, on 17th February.
Future hall-of-famer LeBron James again finds himself at the top of the voting list, this time in the Western Conference, and gets to captain his squad for the second straight year. In the East, MVP contender Giannis Antetokounmpo is the leading vote getter and will be captaining his squad.
As per the format of the NBA All-Star game that was introduced last year, the two captains will be choosing their squads from the list of All-Star starters and reserves. As per the new format, the captains are free to choose players irrespective of their conference.
The remaining 8 players on the starters pool (below) will be drafted in the First Round and then the remaining 14 players from the reserve pool will be drafted in the Second Round.
The list of reserves (seven each from the two conferences) will be announced on January 31st based on selections made by the NBA head coaches.
West Starters Pool
1) Stephen Curry, Warriors
2) Kevin Durant, Warriors
3) Paul George, Thunder
4) James Harden, Rockets
5) LeBron James, Lakers
East Starters Pool
1) Giannis Antetokounmpo, Bucks
2) Joel Embiid, 76ers
3) Kyrie Irving, Celtics
4) Kawhi Leonard, Raptors
5) Kemba Walker, Hornets