Fr PC Mathew Memorial Basketball Tournament: S B College starts off with a victory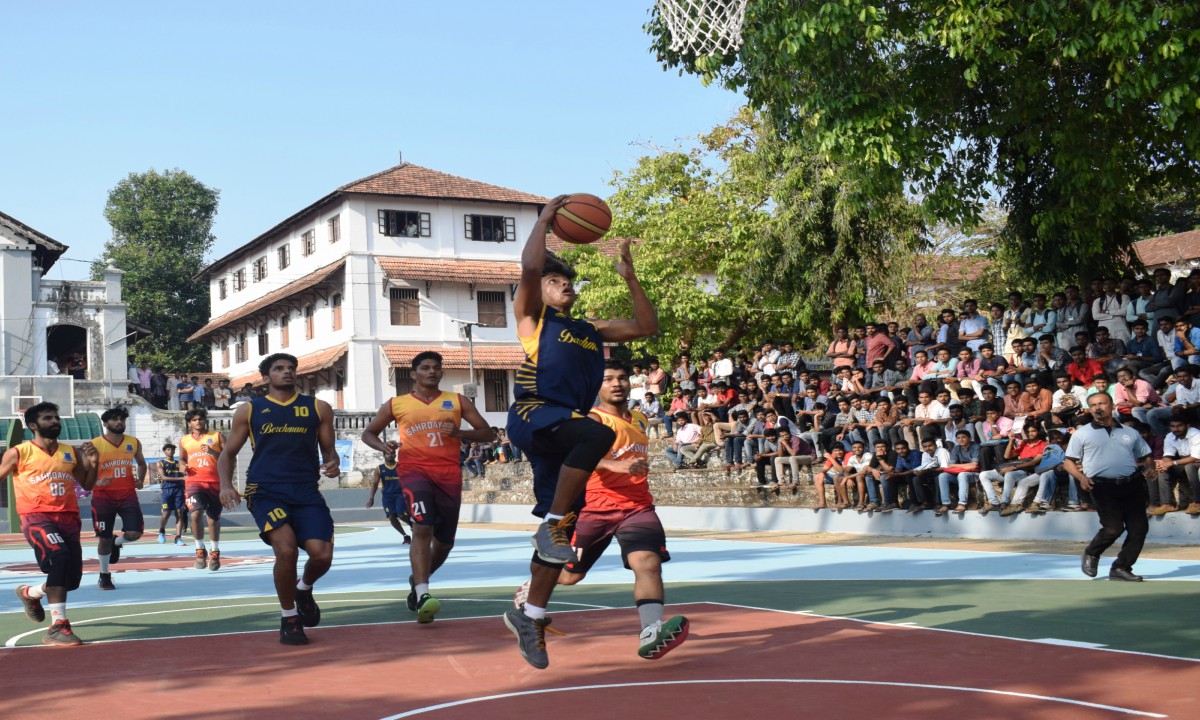 Changanassery, Feb 14th- Home team SB College, Changanassery, started the 48th edition of Fr P C Mathew Memorial All Kerala Inter College Basketball Tournament in style by beating Sahrudaya College, Thrissur, by a score line of 52-32 .
Sam Jose Sunny of SB College top scored for the home team with 21 points.
In another match, SB College's B team lost to Naval Academy, Ezhimala, by 57-66 on here at SB College Basketball Stadium in Changanassery. Keshav Sharma(26pts) and Pramod Kumar Shaw (20pts) excelled for Naval Academy.
The 48 year old Tournament was inaugurated by International Basketball player Basil Philip.
Detailed Scores
• SB College A Team-52(Sam Jose Sunny21,Akhil Baiju10) bt Sahrudaya College Thrissur-32(Naveen George13)
• Naval Academy Ezhimala-66(Keshav Sharma26,Pramod Kumar Shaw20) bt SB College B Team-57 (Amar 21, Libin10)