FIBA Intercontinental Cup: AEK to face Flamengo in the finals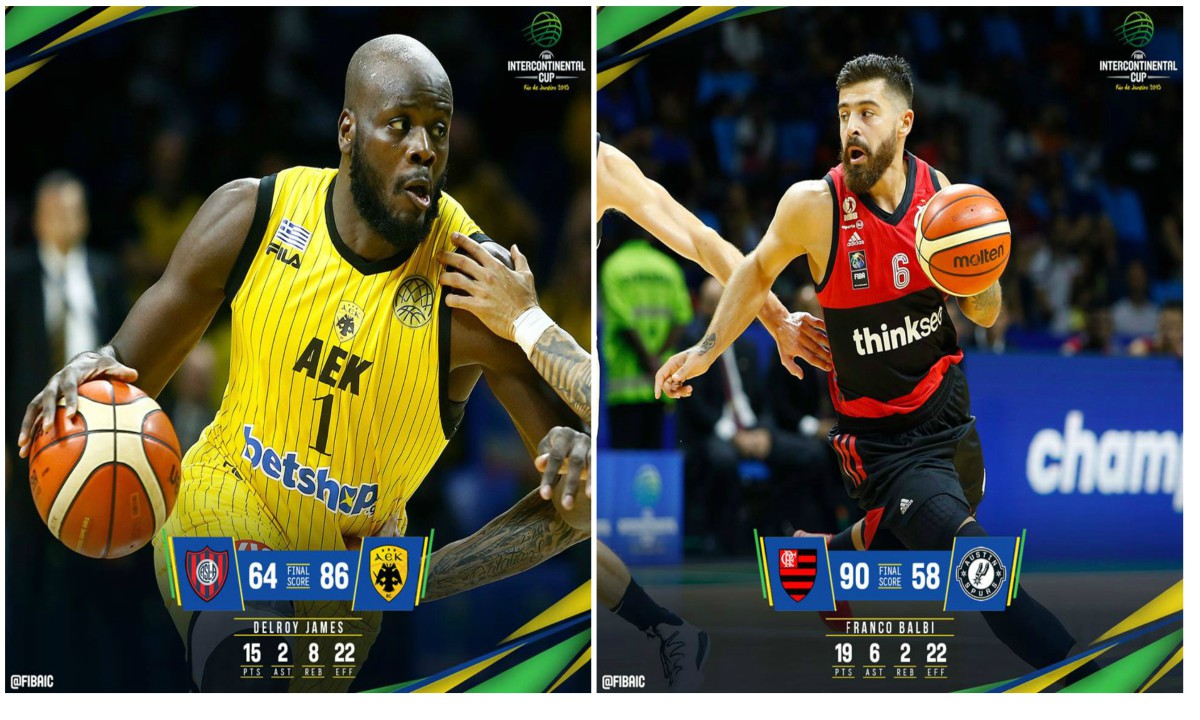 Rio de Janeiro,Feb 15th -Greece's AEK and Brazilian super power Flamengo makes it into the finals of 2019 FIBA Intercontinental cup. In the semi final matches on Friday, AEK beat Argentina's San Lorenzo by a margin of 86-64, while Flamengo over powered NBA G league winners Austin Spurs by a score line of 90-58.
In the first Semi Finals which took place in the Arena Carioca 1 in Rio de Janeiro, AEK was consistent throughout the match with Delroy James and Dusan Sakota leading the attack along with captain Luca Banchi, by scoring 15 points each from the bench. For San Lorenzo- the current DIRECTV Liga de las Américas champions, Dar Tucker contributed 17 points and Joel Anthony scored 14 points with nine rebounds and six blocks. AEK took control of the match from the first quarter itself from which San Lorenzo never found a way back . With excellent rotation, formidable defense, consistent scoring-long and short, and successful counter attacks, AEK dominated over their opponents comfortably. The Greeks shot 12/26 in three-pointers (46%), while San Lorenzo struggled with 3/19.
In another semi final clash between local team Flamengo and G league champions Austin Spurs, the Brazilian team took complete control of the match even after the American team started the match positively. Austin surprised Flamengo initially by marking a 11-2 score in the first six minutes, but Flamengo quickly restored their defense and put a check on Spurs attack . Flamengo then started to find the basket, ending the first quarter with a lead and a score line of 20-15.
Argentine point guard Franco Balbi led Flamengo's offense from the second quarter onwards scoring 19 points which included five three-pointers. Small forward Marquinhos added 17 for the Brazilians with three three-pointers; and point guard Deryk Ramos contributed 14 points with 4/4 from the three-point zone. Josh Huestis was the only one who reached double digits for the Spurs, contributing 10 points to his side.
With the final set to be played on Sunday both AEK and Flamengo will look to polish their tactics to win the coveted intercontinental cup.
(With inputs from the Official website of FIBA)