38th Baselius Trophy : SB College and Assumption crowned champions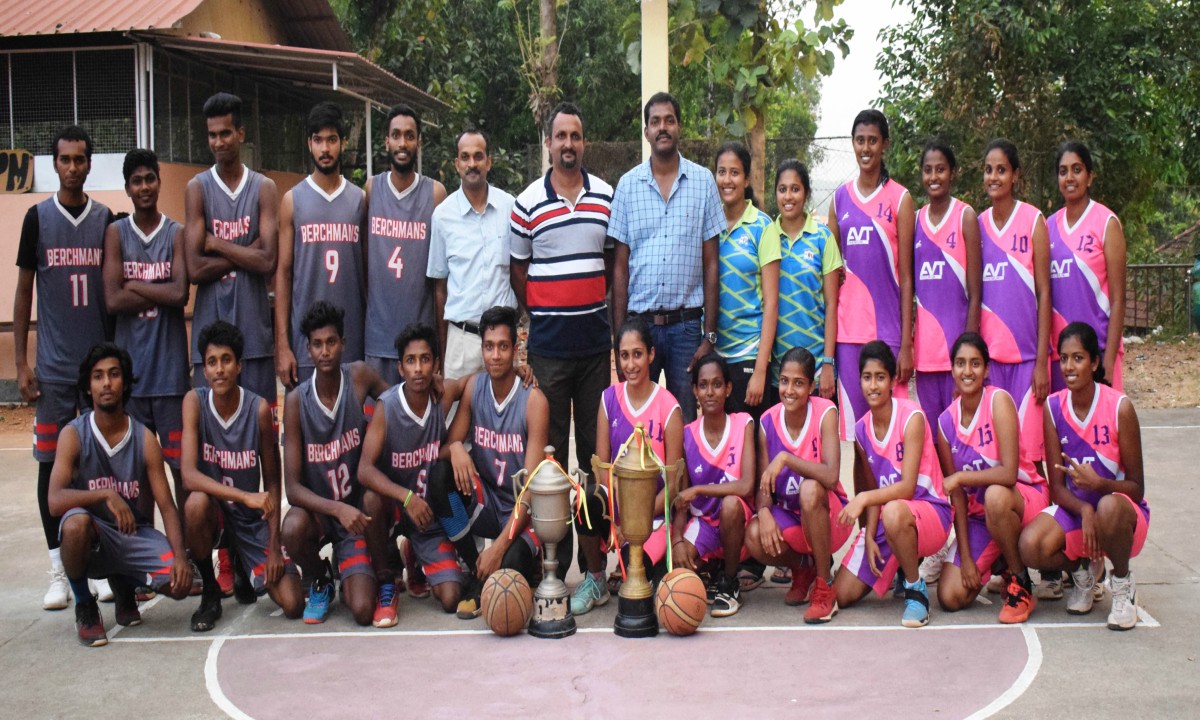 Kottayam, March 8th: S B College, Changanssery and Assumption College, Changanassery bagged the 38th Edition of Baselius Trophy Inter College Basketball Tournament here at Baselius College Basketball court in Kottayam.
In the evenly fought men's final, SB college without their senior players Sudarshan and Sam Sunny Jacob fought till the end to beat KE College, Mannanam by a score line of 70-62 . Jewel scored 25 points and Abhijith scored 19 while Sharon scored 12 points for the winning side. Mathew became the top scorer for KE, Mannanam with 20points.
It was similar contest in women section as Alphonsa College, Pala gave a good fight against Assumption College before going down by a score line of 46-51 . Athira M S top scored for Assumption with 15 points while Susan top scored for Alphonsa with 16 points.
Trophies and mementos was distributed by Shri Aymanam Babu, President of Kottayam District Sports Council.
Detailed Scores
Final
Men
SB College Changanaserry-70(Jewel John 25,Abhijith 19,Sharon S 12) bt KE College Mannanam-62(Mathew J 20,Jossy Joseph 14)
Women
Assumption College, Changanaserry-51(Athira M S 15,Rose Mary Sajan 10,Jayalkashmi V J 10) bt Alphonsa College, Pala-46 (Susan Florante 16,Sylya Shibu 10)
Semi Final
SB College Changancherry-43(Abhijith18) bt Marian College Kuttikannam-27(Aswin11)
KE College Mannanm-44(Mathaichan 10) bt Baselius College -38(Saju10)