33rd Federation Cup: Kerala Women marches on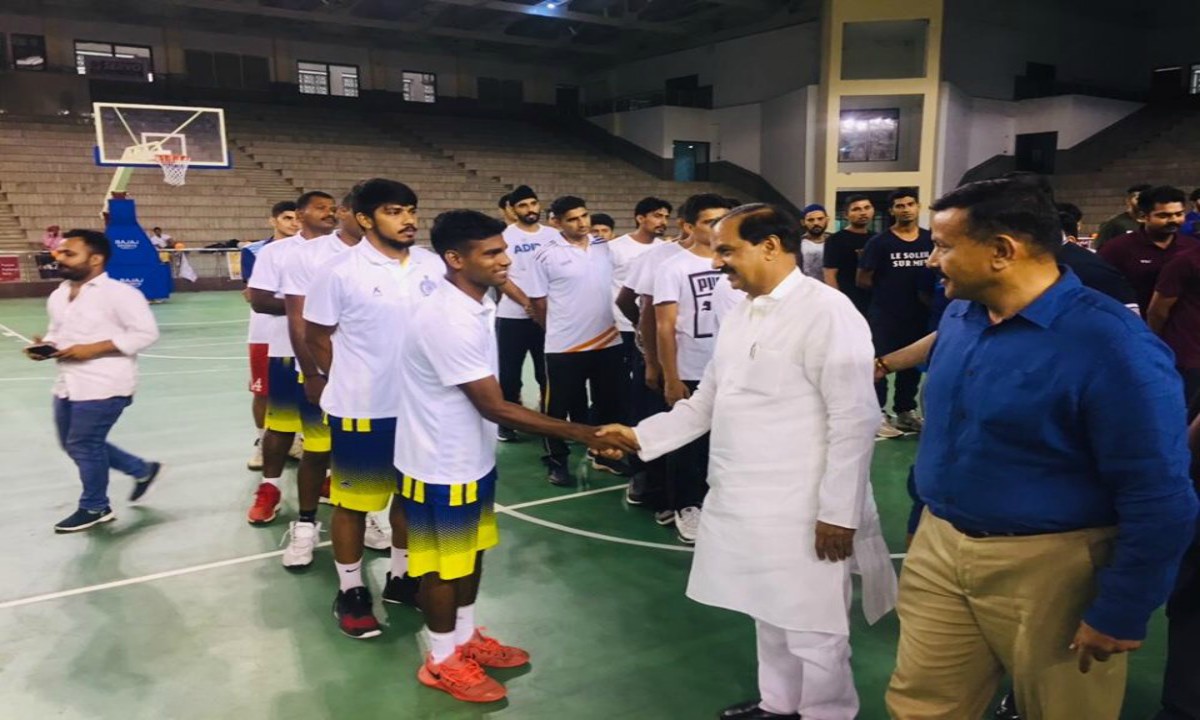 Noida 13th June 2019 : Kerala girls continued their winning streak as they beat Maharashtra by a score line of 87-59 .Captain Poojamol lead the scoring charts with 21 points followed by Anjana P G with 18 pts,Stephy Nixon with 14 pts, Sreekala R with 12 pts and Rojamol with 10 pts, paved the victory for Kerala .With only one match left against Chhattisgarh. Kerala is almost in to the semi final.
Tamil Nadu women's team and defending champion Eastern Railways are also on a two match undefeated run in the tournament so far which confirms their semi final berths .
Tamil Nadu women exhibited some great team basketball as they beat Delhi 89-71. For Tamil Nadu, Sathya top scored with 23 points ,Darshini scored 19, and Pushpa scored 11. Earlier, Eastern Railway beat Karnataka 71-68 as their international player Madhukuamari top scored with 27 points .
Last year's runners up Chhattisgarh had their first victory in Group B as they beat hosts Uttar Pradesh by 67-59 .
In men's Group A match, Punjab Police had their second straight victory over RDSO Lucknow by a margin of 68-48.
In the same group, defending champions Income Tax, Chennai had an easy victory over BSF Jodhpur by a score line 78-42. International player Rikin Pethani top scored for the winners with 12 points.
In group B, Guru Gobind College registered their second success as they beat Central Railway 102-95. International player Ravi Bhardwaraj again put up a great show in the final quarter for the college team as he also top scored for his team with 20 points confirms an Semi Final Berth in Group B along with Indian Army who also had two Victoires
Men
• Punjab Police -68(Harshpreth Sing Bhuller 23,Amritpal Singh 10) bt –RDSO Licknow -48(Akash18,Vikram12) ( 18-19,21-3,17-10,12-18)
• Income Tax Chennai-78(Rikin Pethani 12,Mani varnana 11) bt BSF Jodhpur-42 (Pradeep Sankhala 11) (25-19,20-14,9-4,24-8)
• ASC Centre Bangalore - 52(Rinku Hooda20,Akhil MV18) bt RDSO Lucknow-45(Ankir Anand 17) (16-13,4-13,18-13,14-6)
• Guru Gobind Singh College Chandigarh—77 ( Ravi Bharwraj24, Sartaj G 17,Jatin S 17) bt BEG Roorkee-75 (Jaibir29, Rupinder Singh14) (13-19,25-15,20-19,19-19)
• Indian Army- 68(Jitendra Singh 27,Nalla Garu 14) bt BEG Rurkee -52(Rupinder Singh 20,Jaibir12,Prashanth Singh13) ( 19-12,18-12,14-14,17-14)
• Guru Gobind Singh College Chandigarh—102 ( Ravi Bharwraj20, Sartaj G 12) bt Central Railway-95 (Rakesh Singh20,AmithKanwar12, Asraf 10) (23-24,313,18-25,29-14)
Women
• Tamil Nadu- 66(Dharshini19, Iswarya 8) bt Karnatka-39(Sanjana Ramesh 15,Lopamudra 9) (27-9,21-10,9-9,9-11)
• Tamil Nadu- 89 (S sathya 23,dharshini19,S Pushpa11) bt Delhi- 71 ( Manisha 15,Tavleen 21)(28-15,25-11,13-20,13-25)
• Chhattisgarh- 67 (Bharathi Netham 22, Sangeetha Kaur12,Megha Singh 10) bt Uttar Pradesh-59(Vrinda Gargh 16,Kavya12)
• Kerala-87(Poojamiol KS 21,Anjanna P G 18,Stephy Nixon 14, Sreekala R 12, Rojamol 10) bt Maharastra-53(Sakshi Pamdey 15,Carina M 13) (16-12,19-12,25-13,27-16)
• Eastern Railway- 71 (Madhukuari 27,Nivyaraj1 3,Poonam Chathurvedi10) bt Karnataka-68(Lopamudra19,Sanjana Ramesh15,Sarayu12)