Senior Nationals Day 3: Karnataka men stun defending champs Tamil Nadu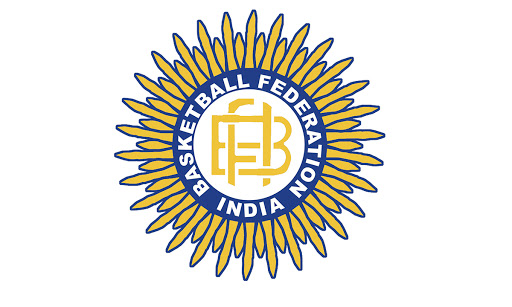 Bhavnagar, 8th January 2019: The talented Karnataka men's team finally got past the line against Tamil Nadu, winning 84-80 in an entertaining encounter. The speedy Karnataka always had the flair to challenge teams like Punjab and Tamil Nadu, but were found wanting in the past during crucial moments.
This time around Karnataka led 38-29 at the end of the first half and withstood a 31-20 TN rally in the third quarter to emerge victorious. Karnataka and Tamil Nadu are now both tied at 1-1 in Level 1 Group A.
Another fancied side, Services, got off to a winning start against Chandigarh, while Level 2 team Mizoram registered its first ever senior nationals win against a non-north Eastern team by beating Goa 58-53.
In women's action, three top billed teams: Kerala, Indian Railways and Chhattisgarh, all posted easy victories.
RESULTS from 7/1/19 and 6/1/19
Men
Group A
1. Karnataka 84 (Anil Kumar BK 25, Aravind A 17, Abhishek Gowda 10, Rahul Sharath 10) bt Tamil Nadu 80 (R Hariram 22, G Sivabalan 14, Jeevanatham Pandian 14, Prasanna Venkatesh 11) [20-18,18-11,20-31,26-20]
Group B
1. Indian Railways 76 (Rajan Sharma 24, Himanshu Sharma 21, Gagandeep Singh 12) bt Kerala 56 (Akhil A R 14, Jishnu G Nair 14, Sejin Mathew 10)
2. Services 86 bt Chandigarh 65
Group C
1. Mizoram 58 (Rina 22, Dennis Lalmuan Pula 13) bt Goa 53 (Shivkumar V 20) [7-6,12-20,10-18,29-9]
Group D
1. Chhattisgarh 69 (Saif Hashmi 21, Rudrakash Pandey 18, A Rajesh 15) bt Andhra Pradesh 54 (G Jagdesh 18, Jangam Tarun Kumar 12)
2. Himachal Pradesh 47 (Komal Thakur 24) bt Manipur 39 (Jackson 10)
Group E
1. Haryana 67 (Rahul 15, Virendar 14) bt Puducherry 54 (Achuthan 24) [20-9,14-4,16-16,17-24]
2. Jammu & Kashmir 61 (Ranbir 15, Iqbal 12) bt West Bengal 45 (D Shau 46, A Khatri 15) [17-12,8-13,16-12,20-8]
Group F
1. Madhya Pradesh 66 (Pramod Yadav 12, Aswini P 12) bt Tripura 49 (P Ghosh 22) [26-317-10,14-16,9-20]
2. Uttar Pradesh 78 (Vishal Kumar 20, Tushal Singh 20) bt Assam 25 (Ameeth Khan 15) [25-10,7-18,13-3,22-5]
3. Odisha 75 (Rudrakant 23, Sahid 21) bt Jharkhand 54 (Sukpreet 21) [19-10,16-14,20-21,20-9]


Women
Group A
1. Indian Railways 91 (Sruti Menon 22, Sitmani Tudu 16, Raja Priyadarshini 15) bt Tamil Nadu 67 (S Pushpa 22, Dharshini 13, V Srividya 10) [19-14,19-19,23-12,30-22]
2. Karnataka 94 (R Varsha Nandini 24, Mohan Bala 17, Harshita K B 17) bt West Bengal 78 (Anjana Daisy 26, Sukurmoni Oraon 16, Kamalesh Jai 15) [13-14,30-24,26-17,25-23]
Group B
1. Kerala 79 (Jeena PS 14, Kavitha Jose 12, Aswathy Jayasankar 11, Stephy Nixon 10) bt Telangana 27 [23-8,17-6,20-4,19-9]
2. Chhattisgarh 84 (Poonam Chathurvedi 30, Akansha Singh 15) bt Maharashtra 60 (Mugdha Amroaotkar 17, Shruti Sherikar 14, Anshika Kanojia 11) [25-12,20-17,18-10,21-24]
Group C
1. Punjab 73 (Anmolpreet Kaur 23, Harjeet Kaur 13) bt Puducherry 26 (G Sharmila 10) [23-8,20-9,14-5,16-4]
Group D
1. Odisha 42 (Urbasi Mallik 17) bt Andhra Pradesh 28 (Purna Sai Jyothi 11) [12-10,12,11,12-2,6-5]