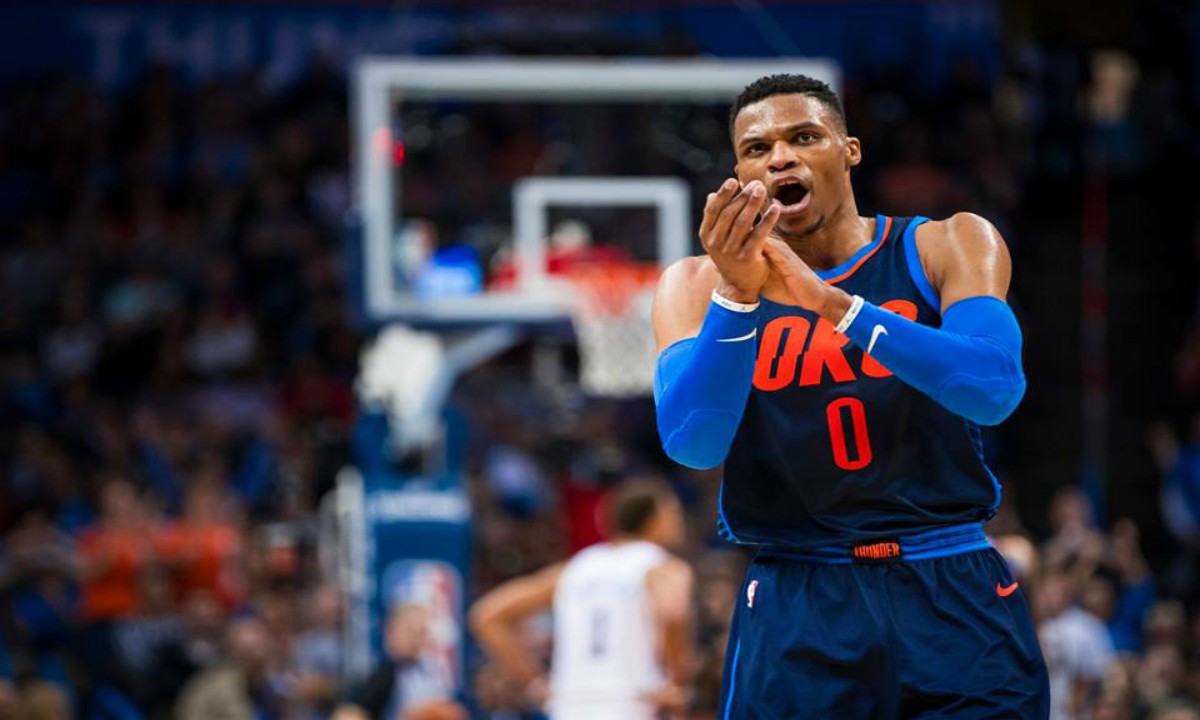 Oklahoma City, 5th April 2019: In a remarkable feat of single game all round prowess, Oklahoma Thunder's triple double machine Russell Westbrook has emulated legendary Wilt Chamberlain by becoming only the second ever player in the history of NBA to post a 20-20-20 triple double.
Westbrook accomplished this feat against a visiting Los Angeles Lakers team on Tuesday night (Wednesday morning for us in India). He finished the game with 20 points, 21 assists and 20 rebounds.
One of the most athletic players in the league, Westbrook's uncanny knack of racking up triple doubles remains mind boggling, considering he plays the point guard position, and is often among the smallest players on the floor.
Overall, Westbrook has an astounding 135 career triple doubles, which is third all-time and far ahead of other active players in the league (Forward Lebron James trails a distant fifth with 81 career TDs).
Meanwhile, Westbrook's Oklahoma City Thunder (45-33) has clinched a playoff berth and is currently 7th in the Western Conference with four games remaining.
Related Articles