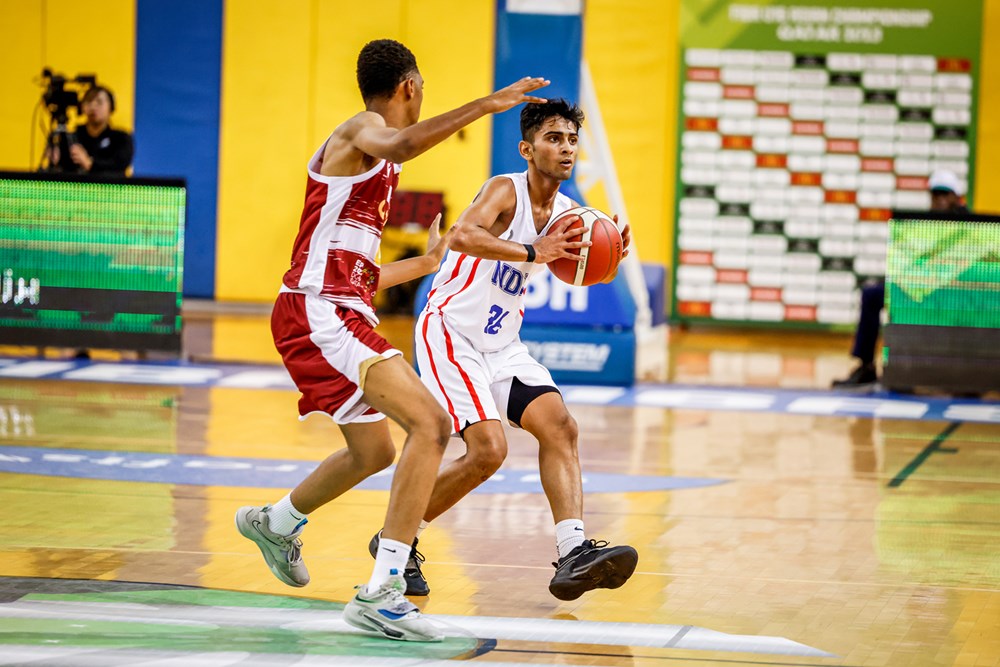 Al-Gharafa Indoor Stadium, Doha: In a heart-pounding basketball clash that had fans on the edge of their seats, Qatar secured a dramatic 87-84 victory over India. The pre-quarterfinals win on September 21 not only eliminated the latter from the FIBA U16 Asian Championship, but also secured Qatar its first even spot in the final-eight stage in the history of this competition.
Overall, India outplayed Qatar in three of the four quarters, but a dominant second period saw the hosts eke out the thrilling three-point win.
Qatar's Star Performers Shine Bright
Qatar's offense was spearheaded by Mohamed Massamba Ndao, who delivered an impressive 29 points in 40 minutes of play. Ndao's scoring skills were on full display as he connected on 11 of his 17 field goal attempts, including 4 of 9 from beyond the arc. His versatility also extended to the defensive end, where he contributed with 9 rebounds, 6 assists, 2 steals, and 3 blocks, earning him an exceptional efficiency rating of 38.
Abdulla Yassin IM Mousa was another key contributor for Qatar, chipping in 31 points on 47.8% shooting from the field. Mousa's ability to score both inside and outside the paint proved crucial for his team. He added 3 rebounds, 2 assists, and 3 steals to his impressive stat line.
Captain Lavish Leads India's Charge
India's Lavish put on a spectacular performance, amassing 23 points in 32 minutes and 47 seconds of play. The point guard was especially deadly from beyond the arc, sinking 4 of 8 three-point attempts. His free-throw shooting was equally impressive, hitting 75% of his attempts.
Lavish's contributions extended beyond scoring, as he pulled down 8 rebounds, dished out 6 assists, and came up with 3 steals. His all-around performance showcased his versatility and importance to the Indian team's efforts.
India's Fight to the Finish
Despite the loss, India showcased their resilience throughout the game. Lokesh Kumar Sharma too matched Lavish with 23 points, connecting on 9 of his 22 field goal attempts. Sharma was a force on the boards as well, grabbing a total of 8 rebounds and handing out 4 assists. His efforts were commendable, considering he spent the entire 40 minutes on the court.
Mohit Jogchand also made significant contributions, amassing 21 points on an efficient 72.7% shooting from the field. Jogchand's scoring ability was on full display as he knocked down 4 three-pointers out of 6 attempts.
Final Score
India (Lavish 23 pts, Lokesh Kumar Sharma 23 pts, Mohit Jogchand 21 pts) lose to Qatar (Mohamed Massamba Ndao 29 pts 11 reb, Abdulla Yassin I M Mousa 31 pts) 84-87 [25-20, 15-32, 24-20, 20-25].
Related Articles