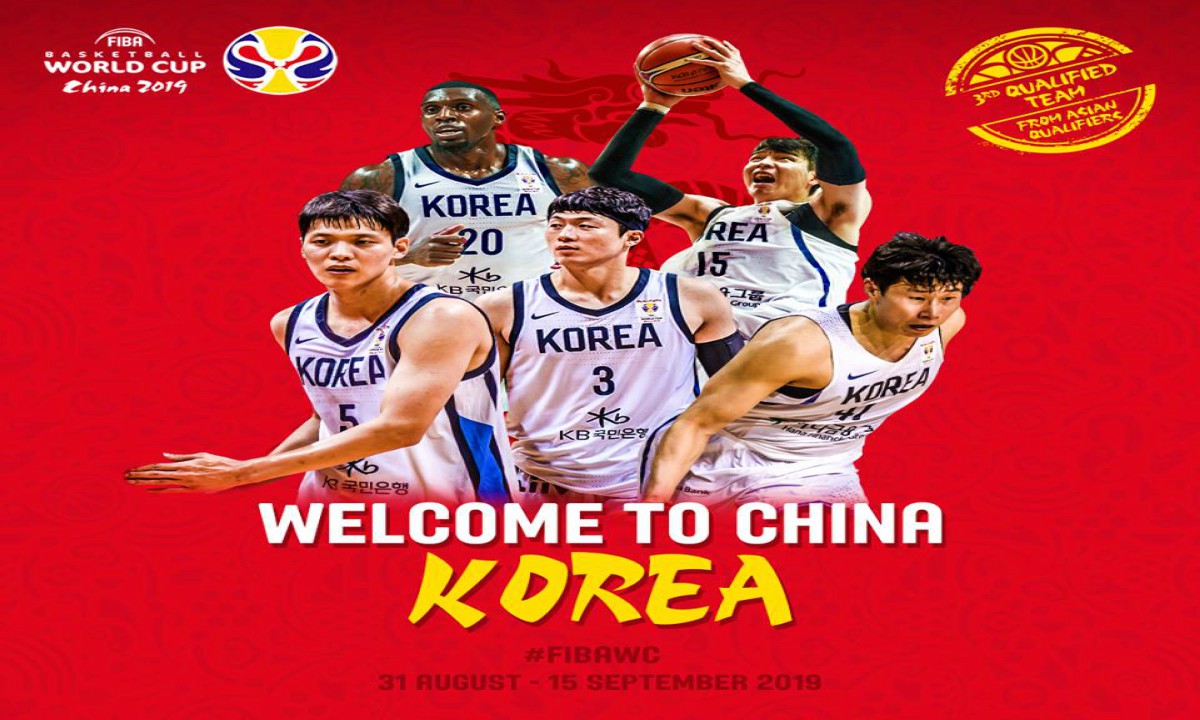 SEOUL (Korea) - A balance of youth and experience make up Korea's preliminary roster for the 2019 FIBA Basketball World Cup in China.
A number of seasoned veterans pepper the 16-man preliminary squad of the elite East Asian side to go along with several of the country's brightest young stars.
Kim SunHyung, Oh SeKeun and Kim JongKyu are the only ones in the current pool who saw action at the previous FIBA Basketball World Cup in Spain five years ago, and all three are expected to play major roles for Korea in this year's World Cup, especially with the country hoping to make it past the group stage for the first time ever.
All of the players on the preliminary roster saw action at the Asian Qualifiers, including naturalized big man Ra GunA, who had the highest player efficiency rating in all of FIBA Asia with 34.0 across the Asian Qualifiers windows.
Also in the pool is adept playmaker Lee JungHyun, who was among the top 5 in assists at the Asian Qualifiers. Joining him at the wings will be streak shooter Jeon JunBeom, who averaged 2.8 three-pointers made per game also in the Asian Qualifiers.
Korea are grouped with Argentina, Russia and Nigeria at the World Cup and will play their group games in the city of Wuhan beginning August 31.
FIBA
Related Articles