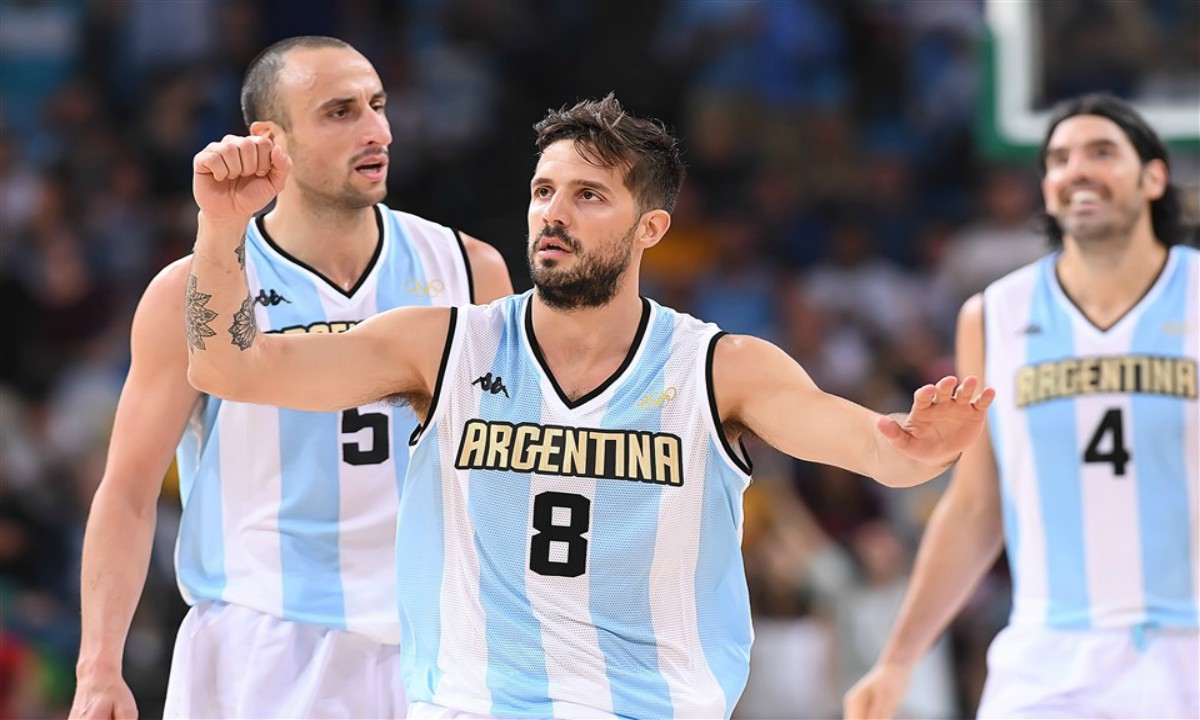 BUENOS AIRES (Argentina) - Nicolas Laprovittola loves every aspect of being an Argentina international.
The 29-year-old, who just enjoyed a strong season in Spain's Liga Endesa with Joventut Badalona, remembers winning a FIBA Americas U18 Championship for Men in 2008 with Argentina while in 2009, he helped his country to a fifth-place finish at the FIBA U19 Basketball World Cup.
Both tournaments were staged in Formosa, Argentina.
The only player from those teams to graduate to the senior side, Laprovittola logged important minutes for Argentina at the 2014 FIBA Basketball World Cup and at the 2016 Rio de Janeiro Olympics.
He'll have a key role for his country at the FIBA Basketball World Cup 2019 in China. He's looking forward to "the competition, the camaraderie, a bit of everything."
"Playing with the national team is such an honor for me," he said. "I'm really very attached to it. I always have the same feeling every time I go to a training camp or play for Argentina. I love my country, and there's a unique feeling to be able to play for the national team."
Laprovittola was just 12 and a fan when Argentina came within a whisker of capturing the 2002 FIBA Basketball World Cup in Indianapolis. They lost to Yugoslavia in overtime.
He has fonder memories of what happened two years later in Athens, when the same group of players, led by Manu Ginobili, won the gold medal. Another important member of that side, Luis Scola, is still in the Argentina squad.
Scola will be 39 when he runs onto the hardwood in China later this year.
"Luis is such an incredible player and a fantastic leader and captain," Laprovittola said. "His love for the national team is amazing and it's such a great example for all of us. His experience is such a huge, valuable thing. He played with the best players in the world and won everything with the national team. He's a legend of the game. He was amazing in the Qualifiers and has helped us a lot, and I'm sure he's going to be one of the most impactful players in the competition this summer."
The success of the Argentina team that had Scola and Ginobili is still talked about. The golden generation captivated audiences with its flair and emotion.
"Manu Ginobili, Andres Nocioni, Pepe Sanchez, Pablo Prigioni, Fabricio Oberto and the others are examples, idols for us," Laprovittola said. "They changed the face of basketball in Argentina and they put our national team on the basketball map."
Laprovittola says it's not a burden trying to emulate the legends.
"No, not really," he said. "We were all inspired by those amazing years of basketball in Argentina and we all like the players that wrote some of the most successful pages in the history of the sport in our country.
"But we're on our own journey, keeping this fighting spirit and trying to make our fans and countrymen proud."
Argentina did well in the Americas Qualifiers for the Word Cup, winning nine of their 12 games. Laprovittola had some terrific performances, including in the 80-63 win over the United States on November 29 when he had 17 points and 8 assists.
The competition is going to be tough in China. They'll have no easy games in the First Round, with Russia, Korea and Nigeria their opponents in Group B.
"This group is very good, and all the teams are competitive so it's going to be intense against all of them," he said. "The team I know the most among our opponents is Russia since I've played against most of the players of their team since I moved to Europe (in 2015).
"They are going to be a very tough opponent, and they play very well as a team. I don't know that much about Nigeria, but I know that they played at the Olympics a couple of years ago and that they have some very solid players, including some that play in very good teams. I don't really know about Korea, but I'll know about them very soon since we're going to start the group stage against them."
Going to the Far East is something Laprovittola is truly looking forward to.
"I am very excited to go to China with the guys," he said. "It's going to be such a great tournament, and the fans love basketball, so it's going to be a very good tournament. The best teams in the world will be there, the fans will pack the arenas and the venues will be great, so there's every element to have a fantastic tournament in China.
"We want to have a great run and go far into the tournament. We know that our team is younger and a bit less experienced than the one we had in the last couple of competitions we participated in but we'll have the same motivation and eagerness to compete in every game we play, so this philosophy won't ever change even if the golden generation is mostly retired now.
"We'll play every game like it's our last. We'll put our energy on the floor to try to get wins every night. That will never change: even if we aren't the favorites for a game, we are never going to give up."
FIBA
Related Articles