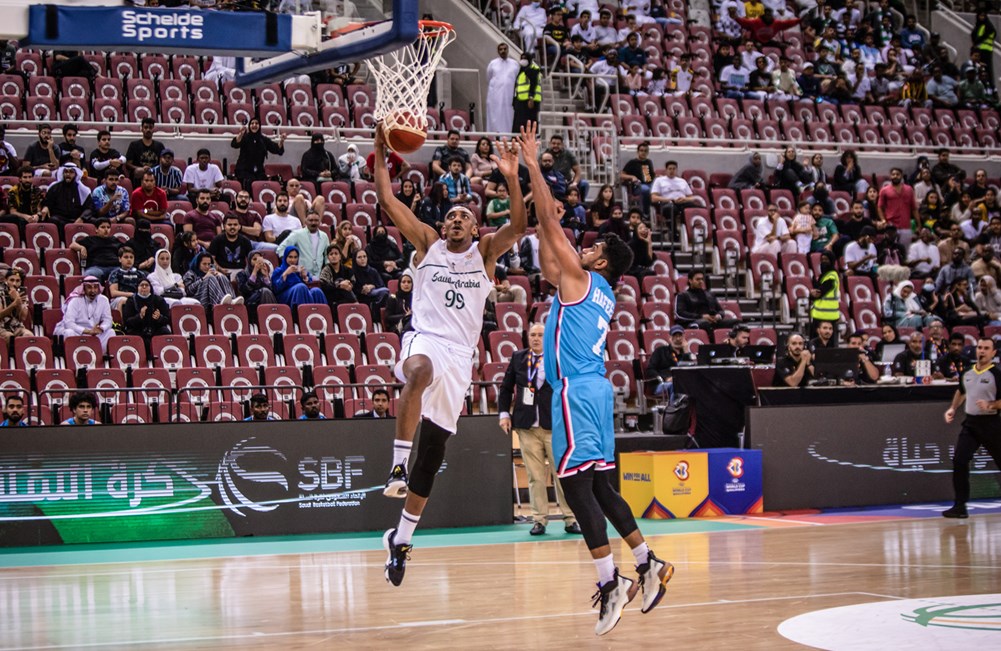 JEDDAH (Saudi Arabia), Friday, 11th November 2022: Indian men succumbed to their seventh straight loss in the World Cup Asian Qualifiers, a 54-85 drubbing at the hands of Saudi Arabia.
Thanks to this unfavourable result, India is now 0-7, and one loss away from formally knocking itself out of contention for a spot in the 2023 FIBA Basketball World Cup.
Failure to capitalize
After India opened scoring, hosts Saudi Arabia led thereafter, only to see India launch repeated comeback bids in the first three quarters.
Persisting with his strategy of fielding younger players, India Head Coach Veselin Matic introduced the U17 star trio of Harsh Dagar, Lokendra Singh and Kushal Singh into the squad. The 'Big Three', who are all products of the NBA Academy India, have been instrumental in India's Top five finish in this year's U16 Asian Championship, and the silver medal winning performance at last month's FIBA 3x3 U17 Asia Cup.
Lokendra, in particular, had an eventful outing, scoring big buckets off the bench but also picking up two unsportsmanlike fouls leading to a third quarter ejection.
Lokendra's exit coincided with the end of India's resistance, as Saudi Arabia put together a dominant final fifteen minutes to seal the 31-point victory in front of their sparse but boisterous home crowd.
Missed Freethrows and Turnovers
Despite going on multiple scoring runs, including a 10-0 stretch after the half time break that brought India within five points, 38-43, India was guilty of turning the ball over too often, leading to easy points for the Saudis.
Led by centre Palpreet Singh, India enjoyed a 43-39 overall rebounding advantage, including 14 offensive boards. However, Palpreet himself would rue the numerous missed free throws (10/22 overall, and 4/12 for Palpreet) & potential three point play opportunities, that could have made this a far closer contest.
India next faces Lebanon – which has already qualified for the 2023 World Cup – in Beirut on 14th November at 12:30 am IST.
India (Seijin Mathew 10 pts, Prashant Rawat 10 rebs) lose to Saudi Arabia (Khalid M Abdel Gabar 16 pts, Hazim Bader A Aljohar 16 pts) 54-85 [14-19, 14-19, 19-28, 7-19].
Related Articles